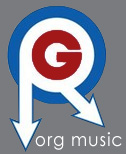 Remastered For Vinyl At Infrasonic Mastering!
'The Horn' is an essential release for any Ben Webster fan. This combination of studio session tracks, along with their false starts, alternate takes, and outtakes is a real treat. Featuring musicians like Clyde Hart, Charlie Drayton, and Denzil Best, Ben Webster thrives with an expert backing band.
The remastered audio of the LP is truly some of the best sounding Webster audio around. Includes second LP with alternate takes from the album's 1944 recording session. The album was remastered for vinyl from original tapes at Infrasonic Mastering.
Features:
• Vinyl LP
• Remastered For Vinyl At Infrasonic Mastering
Musicians:
Ben Webster, tenor saxophone
Oran "Hot Lips" Page, trumpet
Clyde Hart, piano
Charlie Drayton, bass
Denzil Best, drums
Selections:
Side A:
1. Teezol (take 5)
2. Don't Blame Me (take 3)
3. 'Nuff Said (take 2)
4. Tea For Two (take 5)
Side B:
5. Woke Up Clipped (take 3)
6. I Surrender, Dear (take 1)
7. Dirty Deal (take 3)
8. The Horn (take 2)
Side C:
1. Woke Up Clipped (take 1)
2. Teezol (take 1)
3. 'Nuff Said (take 1)
4. The Horn (take 1)
5. Dirty Deal (false start, take 2)
Side D:
6. Woke Up Clipped (take 2)
7. Teezol (false starts, take 4)
8. Don't Blame Me (take 1, incomplete / take 2)
9. Tea For Two (false starts, take 4)