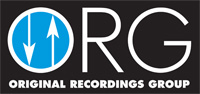 Out Of Print! Warehouse Find!
Low Serial Numbers #12-22!

TAS Super LP List! Special Merit: Informal

Michael Fremer Rated 7/11 Music, 10/11 Sound in his September 2013 reviews on www.analogplanet.com!

Blood, Sweat & Tears stormed the charts in 1969 with their own brand of jazz-rock fusion!
One of the BEST albums they ever made!!!

Mastered by Bernie Grundman from the Original Analog Master Tapes & Pressed at RTI!
Numbered Deluxe Laminated Gatefold Jackets!
This item not eligible for any further discount offers!
Winner of three Grammy Awards in 1970, this absolutely mind-blowing album peaked at No. 1 on the U.S. charts, staying there for seven weeks, going double platinum by the end of 1969 and stayed on the Top 40 for 66 weeks.
"The band hit gold with this 1968 release, with three hits from the LP ruling the airwaves... great arrangements and energy hold up remarkably well [here] almost a half-century down the road. Bernie Grundman's mastering job is equally accomplished and the sound is excellent."
- Hi-Fi+ Magazine
For a brief period at the end of the '60s and the start of the '70s, Blood, Sweat & Tears, which fused a rock & roll rhythm section to a horn section, held out the promise of a jazz-rock fusion that could storm the pop charts. The band was organized in New York in 1967 out of the remnants of the Blues Project by keyboard player/singer Al Kooper and guitarist Steve Katz) of that group and saxophonist Fred Lipsius. The rhythm section consisted of bassist Jim Fielder and drummer Bobby Colomby, and the horn section was filled out by trumpeters Randy Brecker and Jerry Weiss and trombonist Dick Halligan.
This eight-piece band signed to Columbia Records and recorded BS&T's debut album, Child Is Father to the Man, which was released in February 1968. Cofounder Kooper then departed, and the group was reorganized. Singer David Clayton-Thomas was added, Halligan moved to the keyboards, and trumpeters Chuck Winfield and Lew Soloff replaced Brecker and Weiss, with Jerry Hyman being added on trombone. This nine-piece unit, working with producer James William Guercio, made BS&T's self-titled second album, released in January 1969.
"Blood, Sweat & Tears" was a runaway hit, spawning three gold-selling Top Ten singles, "You've Made Me So Very Happy," "Spinning Wheel," and "And When I Die," selling three million copies and winning the Grammy Award for Album of the Year. It was also BS&T's highwater mark. Guercio left to work on a similar concept with Chicago Transit Authority, and BS&T increasingly became a backup group for Clayton-Thomas. Nevertheless, the third album, Blood, Sweat & Tears 3 (1970), and the fourth, Blood, Sweat & Tears 4 (1971), were substantial hits.
"A classical feeling is imparted by the opening and closing tracks, which are adapted from one of Erik Satie's Trois Gymnopedies by arranger Dick Halligan. They bookend this album—one of the most original in pop music ever—most successfully. This has always seemed to me one of the best-designed and performed of all the '60s rock efforts, and it's great to have it in the ultimate fidelity of this newly-remastered 45 rpm version... In comparison with the Columbia SACD, the vinyl 45s win out. They have much more deep bass end and a warmer overall feeling than the SACD. On the 45s, there is absolutely no surface noise or distortion, except where intended on some of the instruments... ORG has established itself as the Rolls-Royce of the audiophile vinyl reissue genre."
- John Henry, audaud.com, 5 Stars!
Click here to read the entire review!
"ORG amazes me with its ability to capture everything from the minutest minutiae to the rich blend of brass and/or flutes. Pressed at RTI and mastered by Bernie Grundman from the original analog master tapes, this is the definitive version of a memorable record."
- Jeff Wilson,
The Absolute Sound
, October 2013, Music 3.5/5, Sonics 4.5/5
"Everyone's taken a swing at reissuing this... And in my opinion the ORG double 45 is the best sounding of the lot (and well-pressed by RTI)."
- Michael Fremer, www.analogplanet.com, rated 7/11 Music, 10/11 Sound
Features:
• Numbered Deluxe Laminated Double Gatefold Jackets
• Audiophile 180g, 45rpm Vinyl
• Double LP
• Pressed at RTI
• Mastered by Bernie Grundman from the Original Analog Master Tapes!
Musicians:
Fred Lipsius, algo sax, piano
Chuck Winfield, trumpet, flugelhorn
Lew Soloff, trumpet, flugelhorn
Jerry Hyman, trombone, recorder
David Clayton-Thomas, lead vocals
Dick Halligan, organ, piano, flute, trombone, vocals
Steve Katz, guitar, harmonica, vocals
Bobby Colomby, drums, percussion, vocals
Jim Fielder, bass
Selections:
LP1 - Side A:
1. Variations On A Theme By Erik Satie
2. Smiling Phases
3. Sometimes in Winter
LP1 - Side B:
1. More and More
2. And When I Die
3. God Bless The Child
LP2 - Side C:
1. Spinning Wheel
2. You've Made Me So Very Happy
LP2 - Side D:
1. Blues - Part II
2. Variations On A Theme By Erik Satie