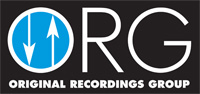 TAS Super LP List! Special Merit: Classical

Numbered, Limited Edition 180g 45rpm 2LP!
Only 2500 Numbered, Limited Edition Copies Worldwide!
Mastered by Bernie Grundman from the Original Analog Master Tapes!
Deluxe Laminated Gatefold Jacket! Pressed at RTI!
On this release, Benjamin Britten conducts the London Symphony Orchestra performing "Nocturne." Additionally, Peter Pears and the Orchestra of the Royal Opera House, Covent Garden perform "Four Sea Interludes" and "Passacaglia" from "Peter Grimes."
Nocturne is a song cycle by Benjamin Britten, written for tenor, seven obbligato instruments and strings. The seven instruments are flute, cor anglais, clarinet, bassoon, harp, French horn and timpani. Nocturne was Britten's fourth and final orchestral song cycle. It was dedicated to Alma Mahler.
Nocturne was premiered in the Leeds Town Hall at the centenary Leeds Festival on 16 October 1958 by Peter Pears and the BBC Symphony Orchestra under Rudolf Schwarz.
The theme of the piece, as its name Nocturne suggests, is sleep and darkness, both in the literal and figurative sense. In this respect, the work is reminiscent of Britten's earlier Serenade. Unlike Serenade, Nocturne is presented as a continuous piece rather than separate movements. This is emphasized by a number of figures which occur throughout, most notably the 'rocking' string motif which opens the work. The conflicting tonal relationship between C and D-flat is also evident throughout, reflecting the contrast between the untroubled and the more perturbed aspects of sleep which are also described by Britten's choice of poems.
Four Sea Interludes and Passacaglia are from Britten's opera "Peter Grimes." Both pieces are often performed together.
Features:
• Numbered, Limited Edition
• Only 2500 Numbered, Limited Edition Copies Worldwide!
• Audiophile 180g 45rpm Vinyl
• Double LP
• Mastered by Bernie Grundman from the Original Analog Master Tapes
• Deluxe Laminated Gatefold Jacket
• Pressed at RTI
Musicians:
London Symphony Orchestra
Benjamin Britten, conductor
Peter Pears
Orchestra of the Royal Opera House, Covent Garden
Selections:
Benjamin Britten (1913-1976)
LP 1 - Side A:
1. Nocturne, Op.60 for Tenor Solo - Seven Obligato Instruments and String Orchestra (Part 1 of 2)
LP 1 - Side B:
1. Nocturne, Op.60 for Tenor Solo - Seven Obligato Instruments and String Orchestra (Part 2 of 2)
LP 2 - Side C:
Four Sea Interludes and Passacaglia from "Peter Grimes," Op.33
1. Dawn (Act I)
2. Sunday Morning (Act II)
3. Moonlight (Act III)
LP 2 - Side D:
1. Storm (Act I)
2. Passacaglia (Act II)