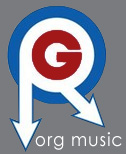 Limited to 2,000 Copies Worldwide!
Mastered for Vinyl at Infrasonic Mastering
Pressed on Audiophile-Grade White Vinyl at Pallas Group in Germany!
Indent, a live solo album by Cecil Taylor, was recorded in Ohio in March 1973. The album was originally released on Taylor's own Unit Core label and subsequently more widely released on the Freedom label. The album has received critical praise, including a 4/5 star review from the Rolling Stone Jazz Record Guide. Previously out of print for decades, the phenomenal work is finally back on vinyl with an audiophile-grade pressing from Pallas Group. The album was remastered for vinyl at Infrasonic Mastering. This white color vinyl pressing was originally released for Record Store Day Black Friday 2019.
4/5 Stars - The Rolling Stone Jazz Record Guide
4.5/5 Stars - AllMusic Guide
Features
Limited to 2,000 Copies Worldwide
Pressed on Audiophile-Grade White Color Vinyl at Pallas Group in Germany
Mastered for Vinyl at Infrasonic Mastering
Previously Out of Print for Over Three Decades
Selections
Side One:
Indent: First Layer
Indent: Second Layer, Part One
Side Two:
Indent: Second Layer, Part Two
Indent: Third Layer