To Be Announced pre-order your copy today! Orders with both pre-order and in stock items will have all in stock items shipped immediately!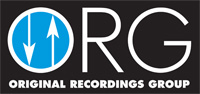 TAS Super LP List! Special Merit: Informal
Numbered, Limited Edition 180g 45rpm 2LP! Pressed at RTI!

Mastered by Bernie Grundman from the Original Analog Master Tapes!

Deluxe Laminated Gatefold Jackets! Only 2500 Numbered, Limited Edition Copies Worldwide!
Tijuana Moods is an album by Charles Mingus originally recorded in 1957 but not released until 1962. Tijuana Moods is a boisterous, swinging suite of songs that meld Bebop with the tequila haze of nightclubs, a flamenco striptease, serenading mariachis and the glare of the Mexican sun in the hedonist milieu of the border town.
It is notable that the name "Charlie Mingus" appears on the cover of the original album. Mingus hated all nicknames derived from Charles ("Don't call me Charlie; that's not a man's name, that's a name for a horse"). All songs were composed by Mingus except "Flamingo."
One of the most important figures in twentieth century American music, Charles Mingus was a virtuoso bass player, accomplished pianist, bandleader and composer. Mingus settled in New York where he played and recorded with the leading musicians of the 1950's– Charlie Parker, Miles Davis, Bud Powell, Art Tatum and Duke Ellington himself. One of the few bassists to do so, Mingus quickly developed as a leader of musicians. He was also an accomplished pianist who could have made a career playing that instrument.
Mingus soon found himself at the forefront of the avant-garde. His recordings bear witness to the extraordinarily creative body of work that followed. Tijuana Moods is one of those recordings.
"This is the best record I ever made."
-Charles Mingus, 1962
"Bassist/composer Charles Mingus at the time said that this was his greatest recording, and it certainly ranks near the top...The passionate playing, exciting ensembles, and high-quality compositions make this a real gem, and it represents one of Charles Mingus' finest hours."
-Scott Yanow, allmusic.com
Features:
• Numbered, Limited Edition
• Only 2500 numbered, limited edition copies worldwide!
• Audiophile 180g 45rpm Vinyl
• Mastered by Bernie Grundman from the Original Analog Master Tapes
• Numbered Deluxe Laminated Gatefold Jackets
• Double LP
• Pressed at RTI
Musicians:
Charles Mingus, bass
Jimmy Knepper, trombone
Curtis Porter (Shafi Hadi), alto saxophone
Clarence Shaw, trumpet
Bill Triglia, piano
Danny Richmond, drums
Frankie Dunlop, percussion
Ysabel Morel, castinets
Lonnie Elder, vocals
Selections:
1. Dizzy Moods
2. Ysabel's Table Dance
3. Tijuana Gift Shop
4. Los Mariachis (The Street Musicians)
5. Flamingo