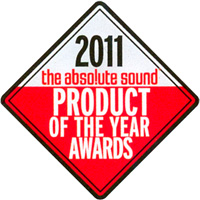 Call for Special Package Pricing: 1-800-782-3472 or 1-765-608-5340.
A cartridge is not included with this turntable, but you can add any cartridge we sell! Call us today!
All cartridges available professionally installed and adjusted!
Click Here for available cartridges!
The Clearaudio Ovation Turntable incorporates the features of Clearaudio's Innovation series of turntables in a more affordable "lifestyle" design with the Concept's ease of use!
"Technical features include a decoupled motor with optical speed control, inverted ceramic magnetic bearing, and a sandwich-structure plinth made from Panzerholz and wood. The arm wand is carbon fiber, the headshell made from machined aluminum, the arm itself supported by a friction-free magnetic bearing. It all adds up to a terrific value - and our Turntable of the Year Award winner."
- Wayne Garcia, The Absolute Sound, January 2012
Like the Innovation Turntable series, the Clearaudio Ovation turntable uses a sandwich plinth made from aluminum and Panzerholz - a lightweight and dense wood-laminate material. Clearaudio has further added mass and reduced vibrational energy, by fitting the plinth with stainless steel shot damping tiles.
Another shared characteristic of the Innovation Series is a decoupled 3 speed DC motor that uses Optical Speed Control (OSC) to maximize pitch stability. A small optical sensor is embedded in the top of the plinth that reads a strobe ring located on the bottom of the belt-driven sub-platter. Electronic speed selection allows for easy-to-switch push-button 33 1/3, 45, and 78rpm Speeds. The Ovation also shares the same adjustable leveling and locking feet as the Innovation Turntable.
The Ovation's platter is made of 40mm-thick POM (Polyoxymethylene) with a weighted rim that creates a flywheel effect. The main POM platter sits atop a machined-aluminum sub-platter that connects via a belt to the mechanically isolated DC motor. The Inverted Ceramic Magnetic Bearing (CMB) magnetically levitates the platter for reduced friction, greater speed stability and additional isolation.
"Over the Ovation, instruments such as solo violin, I'm thinking of the slow unfolding of the famous Chaconne from Bach's Partita No. 2 as played by Milstein [DG], or vocals, say the way Sinatra draws out the words "'Scuse me, while I disappear" at the conclusion of "Angel Eyes" (MoFi's pressing of Only The Lonely), are so precisely reproduced, so stable, so nuanced, that it makes listening to LPs that much more of a compelling experience."
- Wayne Garcia, The Absolute Sound, October 2011, Issue 216
"Setting up the package is a breeze that requires but a few steps, especially given that even tracking force and anti-skate are set at the factory. The simple process requires mounting the Ovation's adjustable aluminum feet; applying a few drops of the supplied synthetic machine oil to the ceramic shaft; placing the sub-platter over the bearing, followed by the belt and main platter; connecting the power-supply cord; leveling the feet... Now, these are things that a properly trained monkey can manage."
- Wayne Garcia, The Absolute Sound, October 2011, Issue 216
"All things considered, I view the Ovation as a major success. Clearaudio has easily met its goal of bridging the gap between high-end sound and real-world convenience. This easy to set up, maintain, and operate package will bring its owners years of musical satisfaction. And that counts for us audiophiles as well as "normal" people."
- Wayne Garcia, The Absolute Sound, October 2011, Issue 216
Features:
• Panzerholz wood/aluminum sandwich plinth
• Plinth mass loaded and internally damped with stainless steel shot damping tiles
• Adjustable leveling and locking feet from Innovation.
• 40mm thick POM platter with weighted rim
• Machined aluminum sub-platter
• Inverted Ceramic Magnetic Bearing (CMB)
• Decoupled 3 speed DC motor with Optical Speed Control (OSC)
Specifications:
Type: Belt-Driven, Unsuspended Turntable
Speeds: 33 1/3, 45 & 78 rpm
Dimensions: 16.5" x 5" x 13.8"
Weight: 30lbs
Warranty: 1 year, extended to 5 full years with the return of warranty form and receipt.