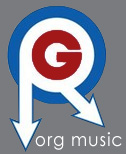 20th Anniversary Release On Vinyl LP!
First Ever Vinyl Pressing!
David Hillyard & The Rocksteady 7 have become one of the most prominent rocksteady groups based in the United States over the last several decades. Band leader David Hillyard (The Slackers, Hepcat) has assembled a rotating team of expert players for both studio sessions and live shows, featuring such recurring members as Larry McDonald (Carlos Malcolm, Lee Scratch Perry, Toots & the Maytals) and Eddie Ocampo. Playtime is the group's first official record, originally released in 1999 by Hellcat Records. This lively mix of American jazz, world music, and roots is coming to vinyl for the first time in 2019.
Features:
• 20th Anniversary
• Vinyl LP
• First ever vinyl pressing
• Includes members of The Slackers, Hepcat & More
"4/5 Stars"
by AllMusic
Selections:
Side A:
1. Sidney's March
2. Hillyard Street
3. The Fool
4. Father And Son
5. Playtime
6. Angry Lady
Side B:
1. Ugly Man Blues
2. Norwegian Wood
3. Skavez
4. Peace