Click Here for Video Sample!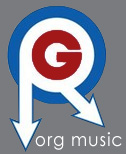 Pressed On Vinyl LP at Pallas!
Mastered From Analog Tapes by Bernie Grundman!
The Giver is the fifth album from David Hillyard & The Rocksteady 7, following Hillyard's 2014 solo album, California. Based out of New York but relying on a global cast of musicians, David has been directing the group's mix of Jamaican roots music with American Jazz, Soul, and R&B since 1997. The Giver features Jamaican percussion legend and Rocksteady 7 regular Larry McDonald. Also featured prominently is vocalist Sean Wheeler, best known as frontman of Throwrag. The album features renditions of John Coltrane's "Song of the Underground Railroad" and Gil Scott Heron's "Home is Where the Hatred Is".
The Giver was recorded at Hen House Studios in Venice, CA, mastered by Bernie Grundman, and pressed at Pallas Group in Germany.
Features:
• Vinyl LP
• Pressed at Pallas Group in Germany
• Mastered From Analog Tapes by Bernie Grundman
Musicians:
David Hillyard, tenor and baritone saxophones, backing vocals on 5
Larry McDonald, percussion
Jimmy Boom, drums
Chiquis Lozoya, bass, backing vocals on 2-5, 8-10
Devin Morrison, guitar
Ray Jacildo, organ, piano
Sean Wheeler, lead vocals on 2-5, 7-10
Alex Desert, backing vocals on 2-5, 8-10
Glen Pine, trombone on 1-3, 7
Buford O'Sullivan, trombone on 5, 8, 10, 11
Luigi De Gaspari, trombone, bass trombone on 4, 6, 10
Rich Graiko, trumpet on 1, 6, 7, 8, 10
Rolf Langsjoen, trumpet on 2, 4, 5
Tommy Mattioli, Balafon on 6, vibraphone on 7, 10, 11
Jayson Nugent, pick guitar on 4, 7
Micah Nelson, harmonica on 9
Selections:
Side A:
1. More Than 2 Sides
2. Measure Of A Man
3. Now That You Know
4. The Giver
5. Somebody Done Changed The Lock On My Door
6. Song Of The Underground Railroad
Side B:
7. Home Is Where The Hatred Is
8. Take A Chance On Me
9. Ulysses
10. Someone Else's Love Song
11. Dark Before Dawn