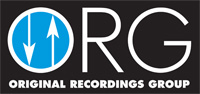 Mastered by Bernie Grundman from the Original Analog Master Tapes and pressed on Premium HQ-180 Gram Vinyl!
Grammy-nominated vocalist/pianist's Verve debut features orchestrations by Johnny Mandel.
If artistry is about growth, then count Diana Krall as one of jazz's consummate artists. When I Look In Your Eyes is yet another step ahead for the vocalist/pianist. This gorgeous release breaks away from the standard piano trio setting of her two previous releases; several of the album's cuts feature the graceful orchestrations of maestro Johnny Mandel.
When I Look In Your Eyes features Krall on piano and vocals with long-time trio mate Russell Malone on guitar. Ben Wolfe and John Clayton share bass duties and Jeff Hamilton and Lewis Nash alternate on drums.
Features:
• Premium HQ-180 Gram Vinyl Pressing
• Mastered by Bernie Grundman
Musicians:
Diana Krall, piano, vocals
Russell Malone, guitar
John Clayton, bass
Ben Wolfe, bass
Jeff Hamilton, drums
Lewis Nash, drums
Larry Bunker, vibes
Selections:
LP1 - Side One:
1. Let's Face The Music And Dance
2. Devil May Care
3. Let's Fall In Love
LP1 - Side Two:
1. When I Look In Your Eyes
2. Popsicle Toes
3. I've Got You Under My Skin
LP2 - Side Three:
1. I Can't Give You Anything But Love
2. I'll String Along With You
3. East Of The Sun (And West Of The Moon)
LP2 - Side Four:
1. Pick Yourself Up
2. The Best Thing For You
3. Do It Again