Save 67% for a Limited Time While Supplies Last!
This disc will NOT play on CD, DVD or SACD Players!
HRx 176.4kHz/24-Bit DVD-R - For Music Servers Only!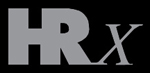 HRx DVD-R data discs contain exact, digit-for-digit copies of the original Reference Recordings 176.4 kHz / 24-bit digital masters. This is the ultimate in fidelity for two-channel sound: TRUE high-resolution audio, ready to load from DVD-R data discs onto your computer music server!
To play HRx, the files on the DVD-R data disc must be uploaded to a computer music server, which then will play the music files through your audio system. (You cannot play them on CD, DVD, or SACD players.)
Best of Show award for "Greatest Technological Breakthrough: Reference Recordings' HRx ultra-high resolution (176.4/24) digital music format." (Alan Taffel: The Absolute Sound April/May 2008)
"Reference Recordings, a company at the forefront of technical advancements for the past 30 years, has broken through the technical barriers to deliver to listeners the exact high-resolution digital bitstreams created during the recording sessions. The company's HRx format encodes as WAV files on a DVD the master recording, which was sampled at 176.4kHz with 24-bit resolution. For the first time, you can listen to the original high-resolution data stream of some spectacular titles from the Reference Recordings catalog." - Robert Harley, The Absolute Sound
Doug MacLeod is a unique, powerful guitarist with a rich and soulful voice, singing original songs based on his own life and experiences.
His album Exactly Like This is his third release with Reference Recordings. This is 'Genuine Original Acoustic Music' at its very best, in a richly detailed recording by Grammy-winning engineer Keith Johnson, made at Skywalker Sound in Marin County, CA.
In live performance, Doug MacLeod assures his audience, "This song is going to go exactly like this." It's presented just for them, not a repeat of any performance he's ever given or will ever give. He records the same way, each of his original songs are offered with a fresh voice. Exactly Like This contains eleven MacLeod originals reflecting and paying tribute to some of his diverse musical influences: Louis Jordan, Wes Montgomery, Jerry Reed, Tony Joe White, John Lee Hooker, and even a little Duke Ellington. In his previous 19 studio albums, several live records, compilations, a blues guitar instructional DVD and a live performance DVD, MacLeod has consistently earned raves. His songs have been covered by many artists including Albert King, Albert Collins, Joe Louis Walker and Eva Cassidy. He has co-written songs with Dave Alvin and Coco Montoya. MacLeod's songs have been featured in many TV movies and the hit show In the Heat of the Night. Two of his songs are on Grammy-nominated albums by Albert King and Albert Collins.
Doug MacLeod isn't just a blues guy, he's a singer/songwriter/storyteller and serious guitarist. He is one of the few modern artists doing all original material and traveling the country like a troubadour. Just Doug, headed down the road in his Honda, baseball on the radio, Siri by his side and a trunk full of music!
...he is the most captivating of musical entertainers with a seemingly endless river of rabbits he can pull out of any number of hats. Killer stuff that just doesn't quit and recorded with a sound like he's playing right in front of you, just for you. Check it out.
Comfort food for your soul.
Exactly Like This is a genuine, storytelling, acoustic blues album and an audiophile recording, and one that I use in a demonstration, along with his previous Reference Recordings album, 'There's A Time'.
His best songs are slices of life that leave you wanting the rest of the pie. Sometimes laconic but never lazy, Doug MacLeod is a class act story teller.…every cut on this album is truly a MacLeod original. Like all great blues men, MacLeod lives his music, and the songs are not just on the tips of his fingers and tongue, they are one with his being.
Three things make this Reference Recordings album worthy of a spot in one's reference collection: 1) Doug MacLeod plays pure blues, with no other styles mixed in; 2) he employs superb songwriting skills; and 3) there are zero covers out of eleven tunes.…this is blues with a capital B. If crowds don't dance, they need ants in their pants. Superior traditional acoustic blues sounds Exactly Like This!
His insightful lyrics, unique voice, steady beat, and delicious resonator guitar sounds may entice you to join the ever-increasing ranks of Dubb Heads.
Doug MacLeod sets up camp in a rare niche of storytelling bluesman that are attuned to the textures and rhythms of life. On this excursion, the wry Californian's distinctive singing voice and straight-talking guitar comment on a 'rough-and-tumble' woman, staying true to oneself, the road back home, the splendor of the Blue Ridge Mountains and more. Subtle and firm support is supplied by seasoned pros Mike Thompson on piano, Denny Croy on bass and Jimi Botti on drums.
The album incorporates many influences and the result is Exactly Like This; this his third album is full of music driven shapes and textures creating a sound that is full of key changes, beats and tempos that keeps your musical ear appreciatively engaged. Bluesdoodles gives this [album] NINE doodle paws out of TEN.
Every instrument is perfectly balanced in the mix.…The disc's eclecticism, expert playing, ensemble synergy and sound make this a recommended pick.
...Doug is a storyteller par excellence, a weaver of tales, a singer who tells you a tale and makes it so that you are there in the moment, that you understand, and that you feel exactly what he intends…It's hard to imagine any of these songs getting any better, each is as near to perfect in execution as I could ask, enough roughness to be human, but the only way you'll hear them this way is to get the album.
...one of the very best acoustic blues exponents in the world...strongly recommended.
...easily one of the most accomplished and admired acoustic bluesmen of his generation...this is an album that showcases MacLeod's captivating, talented artistry to the full.
The eleven songs are obviously written by Macleod himself and form, as befits a good songwriter, small stories in a musical coat. Even after so many albums, the man continues to fascinate us with his storytelling. Great.
MacLeod has already received an Acoustic Artist of The Year nomination for the 2015 Blues Music Awards to be held this coming May in Memphis. This new album almost guarantees him two more nominations in 2016. This new recording is highly recommended listening.
With all of these high and low tales, it's a wonder where Macleod's brilliant narratives and craft will take him next. For sure, we'll be listening.
The recording was done live without headphones, over-dubs, pitch, or tempo adjustments. The liner notes are incisive and reveal Macleod's thoughts on why he recorded this particular album this way. There is even an explanation about the squeaks from the stool. Blues lovers (and just plain music lovers) will be pleased with this effort!
It is lovely stuff and strongly recommended.
Features
HRx DVD-R
HRx First Edition, February 2015
Data Disc Contains an Exact, Digit-for-Digit Copy of the Original Reference Recordings 176.4 kHz / 24-bit Digital Master
Ultimate Fidelity Two-Channel Sound
This Disc Is Intended to Play on Computer-Based Music Servers
Will Not Play on CD, SACD or DVD Players
WAV Files Can Be Imported Into Many Computer Digital Media Players - Your Computer Must Be Able to Read DVD-R
Media Player & Sound Card Must Be Able to Output 176.4 kHz, 24 bit Audio Files
Made in USA
Selections
Rock It Till the Cows Come Home
Too Many Misses For Me
Find Your Right Mind
Ain't It Rough?
Vanetta
Serious Doin' Woman
Ridge Runner
New Morning Road
Raylene
Heaven's the Only Place
You Got It Good (And That Ain't Bad)