Save 67% for a Limited Time While Supplies Last!
2018 Blues Music Award Nominee!
• Instrumentalist-Drums: Jimi Bott
This disc will NOT play on CD, DVD or SACD Players! HRx 176kH/24-Bit DVD-R - For Music Servers Only!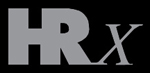 HRx DVD-R data discs contain exact, digit-for-digit copies of the original Reference Recordings 176.4 kHz / 24-bit digital masters. This is the ultimate in fidelity for two-channel sound: TRUE high-resolution audio, ready to load from DVD-R data discs onto your computer music server!
To play HRx, the files on the DVD-R data disc must be uploaded to a computer music server, which then will play the music files through your audio system. (You cannot play them on CD, DVD, or SACD players!!!)
Best of Show award for "Greatest Technological Breakthrough: Reference Recordings' HRx ultra-high resolution (176.4/24) digital music format." (Alan Taffel:
The Absolute Sound
, April/May 2008)
"Reference Recordings, a company at the forefront of technical advancements for the past 30 years, has broken through the technical barriers to deliver to listeners the exact high-resolution digital bitstreams created during the recording sessions. The company's HRx format encodes as WAV files on a DVD the master recording, which was sampled at 176.4kHz with 24-bit resolution. For the first time, you can listen to the original high-resolution datastream of some spectacular titles from the Reference Recordings catalog."
- Robert Harley,
The Absolute Sound
, January 2009
Doug Macleod is a throwback musician in the great tradition of the traveling bluesman from the genre's classic era, having apprenticed with some of the best as a sideman with such legends as Big Joe Turner, Pee Wee Crayton, Eddie "Cleanhead" Vinson, Big Mama Thornton and George "Harmonica" Smith. During that time, he developed his unique, unorthodox and powerfully rhythmic acoustic guitar style, which he puts to great use on There's A Time playing on a variety of guitars with such pet names as "Moon" (a National M-1 Tricone), "Little Bit" (a Gibson C-100 FE) and "Owl" (a National Style "O"), plus a National El Trovador 12-String.
The other element of Doug's style is his remarkable ability as a storyteller, another trademark of the classic itinerant blues musician. Listening to the songs on There's A Time is like attending a master class on storytelling, as MacLeod weaves tales that are visceral, insightful and often humorous.
'Prof.' Keith Johnson's first blues recording! 13 new MacLeod originals highlight this richly detailed recording, done at Skywalker Sound in Marin County, CA. by our Grammy-winning engineer.
Also featuring Doug's longtime bassist Denny Croy and Jimi Bott, one of the most recorded, awarded and respected blues drummers in the world.
"Making this album was different than any other one I've done in the past,"
recalls MacLeod about the sessions. "
They put Jimi, Denny and me on this huge soundstage at Skywalker Sound in Marin County and we sat around in a circle where we could see each other. We played live, no overdubs, just three guys playing some music together."
A perennial Blues Music Award nominee, MacLeod has been nominated for Acoustic Artist of the Year. (Drummer Jimi Bott is also a BMA nominee).
"...impeccable playing, impassioned singing, and his engaging personality shines forth in a live setting. It all makes for a very enjoyable if very traditional experience."
- Robert Baird, Stereophile
"On guitar, he strums and slides through an apocrypha of alternate tunings played on a rich chase of classic six and twelve-strong acoustics. This master storyteller has a knack for exploring the space between the notes, delivering quiet, thoughtful asides and blues sermons, sometimes saturated in Jack and Coke or steeped in swampy mysticism of the Delta blues tradition."
- Greg Cahill,
The Absolute Sound
, June 2013
"There's A Time continues the long history of blues as a story-telling medium, an art form that Doug MacLeod has mastered with literary integrity and serious blues feeling."
- Frank Matheis, Living Blues, April-May 2013
"MacLeod reminds us of the shared roots of blues, jazz, and folk music. And here on his 19th studio album, he does it in a way that makes you want to pay attention."
- Rick Allen, Vintage Guitar Magazine. June 2013 Issue
Musicians:

Doug Macleod, guitar, vocals
Denny Croy, bass
Jimi Bott, drums
Features:

• HRx DVD-R
Selections:

1. Rosa Lee
2. Black Nights
3. The Up Song
4. My Inlaws Are Outlaws
5. The Entitled Few
6. A Ticket Out
7. Run With The Devil
8. St. Elmo's Rooms and Pool
9. I'll Be Walking On
10. East Carolina Woman
11. The Night Of The Devil's Road
12. Dubb's Talking Religion Blues
13. Ghost