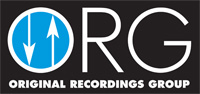 Mastered by Bernie Grundman from the Original Analog Master Tapes & Pressed at RTI!
Numbered Deluxe Laminated Gatefold Jackets!
Elvis Aaron Presley was born during the Great Depression into a poor family in Mississippi. They moved to Memphis during the early fifties, and as a struggling young truck driver, Elvis cut some demos at Sun Studios as a gift for his beloved mother Gladys. These initial songs, of which he had only paid a few dollars to record, would become the catalyst that would kick-start the beginnings of a soon to be worldwide superstar unlike the world has ever known.
The folks at RCA Victor knew that this young fellow named Elvis was destined for superstardom. They quickly bought out his contract and signed the legend to a long-term deal, and his first RCA single Heartbreak Hotel forever etched "The King Of Rock And Roll" trademark to his name. He would eventually become the most successful solo artist of all time!
For the remainder of the 1950's, Elvis Presley would release several more hit albums, smash singles and movies before spending time in the Army. Ever proving that he was indeed on top of his game, RCA Victor awarded their superstar artist and his fans with the King's first greatest hits collection Elvis' Golden Records.
Like the two volumes before it, Elvis' Golden Records Vol. 3 was a groundbreaking release in that no one in rock & roll up to that point, other than Elvis, had ever legitimately earned a second greatest hits compilation, much less a third.
Golden Records Vol. 3 contains eight Top Five A-sides along with four B-sides which also made the Top 40. Five of those A-sides--"Stuck on You," "It's Now or Never," "Are You Lonesome Tonight?," "Surrender," and "Good Luck Charm"--went to #1.
Out of all the records Elvis Presley made, this is one of the absolute audiophile classics among his catalog. And the songs – every one of them – are worth inclusion in any collection. Don't miss a true classic.
"With most artists, by the time you get to the third greatest hits album you're scraping the bottom of the barrel but not with Elvis Presley. In fact, it could easily be argued that Volume 3 was the "sweet spot" among the original RCA Elvis's greatest hits releases."
- analogplanet, Music 8/11. Sound 8/11
Features:
• Numbered Deluxe Laminated Double Gatefold Jackets
• Audiophile 180g, 45rpm Vinyl
• Double LP
• Pressed at RTI
• Mastered by Bernie Grundman from the Original Analog Master Tapes!
Selections:
LP 1
1. It's Now Or Never
2. Stuck On You
3. Fame and Fortune
4. I Gotta Know
5. Surrender
6. I Feel So Bad
LP 2
1. Are You Lonesome Tonight
2. His Latest Flame
3. Little Sister
4. Good Luck Charm
5. Anything That's Part of You
6. She's Not You