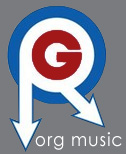 Audiophile-Grade Vinyl LP!
Mastered For Vinyl at Infrasonic Mastering!
Pressed at Pallas Group!
As Ron Wynn wrote for AllMusic, "Fred McDowell played simple, haunting blues with vivid, demonstrative passion and power." This is music that owes nothing to artifice, but simply makes its impact through the total honesty of the performer. Of all the blues singers of the older school who have been discovered or rediscovered in recent years, McDowell may well be the most impressive, and this LP affords ample proof of his stature.
"Mississippi Delta Blues" was recorded in Como, Mississippi, late in 1965, by producer Alan Bates. The LP was originally issued by Bate's Black Lion label in 1965. It has now been remastered by Infrasonic Mastering, and pressed on audiophile-grade vinyl at Pallas Group in Germany.
Features
Audiophile-Grade Vinyl LP
Mastered for vinyl at Infrasonic Mastering
Pressed at Pallas Group in Germany
Selections
Side A:
Some Day Baby
Milk Cow Blues
The Train I Ride
Over The Hill
Side B:
Goin' Down To The River
I Wished I Were In Heaven Sitting Down
Louise