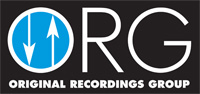 Michael Fremer Rated 7 out of 10 for Music, 10 out of 10 for Sound!
Featured in Michael Fremer's Heavy Rotation in the December 2010 Issue of Stereophile!
Numbered, Limited Edition! Available on Audiophile 45rpm 180g Vinyl for the 1st Time! A Sonic Blockbuster!
Mastered by Bernie Grundman from the Original Masters!
Music from the 2000 Academy Award and Golden Globe winning Motion Picture Gladiator featuring music by Hans Zimmer and Lisa Gerrard (Dead Can Dance). The album won the Golden Globe for Best Original Score and was nominated for the Academy Award and BAFTA Award for Best Score. Hans Zimmer and Lisa Gerrard work together to bring a myriad of heart-pumping brass and percussion and ethereal music that is exhilarating and herculean!
All Tracks were composed solely by Hans Zimmer except: Lisa Gerrard (2), Lisa Gerrard & Klaus Badelt (5, 8, 11, 15), Hans Zimmer & Djivan Gasparyan (6), and Hans Zimmer, Lisa Gerrard & Glaus Badelt (17).
Gladiator is now available on 45rpm 180g Vinyl for the first time! Here is an original review of the CD:

"Gladiator is the test for dynamics, frequency response, soundstage depth and scale, and complex material presentation. The recording is just fantastic as it has all the attributes you listen for: it's clean and uncompressed with super-low bass and delicate high frequencies. "The Battle" will easily test the attack and decay capabilities of even the most serious systems. It is full scale plus! This is one CD to take with you when auditioning speakers. Beyond the high fidelity, though, this CD will take you on an emotional roller coaster that can become addicting. Turn the lights out, turn up the volume, and presto, you're in Rome, unleashing hell on the enemy."
- Jeff Fritz, www.soundstage.com
"The recording is also stupendous in every way: dynamically, spatially and tonally. The orchestra spreads convincingly across a Cinemascopic soundstage that produces great depth and maintains appropriate image height. Instrumental focus and solidity are superb against a voluminous, reverberant backdrop. The recording plumbs the depths, soars to the heights and delivers the weight and slam everyone with a big full range system loves to hear. Want to feel your stomach imploding? This recording can do that. But more importantly, the engineer captures accurately instrumental timbers... So if you're looking for a sonic spectacular to test your audio system's capabilities, this would be it. On a compositional level it's anything but spectacular. On an arranging scale of 1-10 it also gets a "10.""
- Michael Fremer, www.musicangle.com, Music 7/10, Sound 10/10
"Quite a movie score demo, to put it mildly. Recorded at AIR Studios in London, the sonics of these 17 cues from the film score are undoubtedly far superior to the original Universal CD. There is rich bass-heavy orchestration that comes across with the greatest impact - certainly no deficiency of deep bass as some past 45 rpm 12" have had."
- John Sunier, www.audaud.com
Features:
• Numbered, Limited Edition
• Audiophile 180g, 45rpm Vinyl
• Double LP
• Gatefold, Full Color Jacket
• Mastered by Bernie Grundman from Original Masters
Musicians:
The Lyndhurst Orchestra
Gavin Greenaway, conductor
Lisa Gerrard, vocals
Selections:
LP1:
Side A:

1. Progeny
2. The Wheat*
3. The Battle
4. Earth
Side B:

1. Sorrow+
2. To Zuccabar++
3. Patricide
4. The Emperor Is Dead+
5. The Might Of Rome
LP2:
Side C:

1. Strength And Honor
2. Reunion+
3. Slaves To Rome
4. Barbarian Horde
Side D:

1. Am I Not Merciful?
2. Elysium+
3. Honor Him
4. Now We Are Free**
All Music written by Hans Zimmer, except:
* Written by Lisa Gerrard
** Written by Hans Zimmer, Lisa Gerrard and Klaus Badelt
+ Written by Lisa Gerrard and Klaus Badelt
++ Written by Hans Zimmer and Djivan Gasparyan