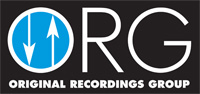 Numbered, Limited Edition 180g 45rpm Double Vinyl! Pressed at RTI!
Mastered by Bernie Grundman from the Original Analog Master Tapes!
Dances with Wolves is the original soundtrack to the 1990 Academy Award and Golden Globe winning film, Dances with Wolves. The original score and songs were composed and conducted by John Barry. For the Dances With Wolves Soundtrack, John Barry won the 1991 Academy Award for Best Original Score and the 1992 Grammy Award for Best Instrumental Composition Written for a Motion Picture or for Television.
This release is newly remastered by Bernie Grundman on his completely upgraded all analogue mastering system and reissued on audiophile 45rpm LP for the first time!
Dances with Wolves is a 1990 American epic western film directed, produced by, and starring Kevin Costner. It is a film adaptation of the 1988 book of the same name by Michael Blake and tells the story of a Union Army lieutenant who travels to the American frontier to find a military post, and his dealings with a group of Lakota Indians.
"John Barry's fifth Oscar-winning score is a profoundly moving body of music..."The Buffalo Hunt" is one of the finest pieces of music the man ever wrote."
-Bruce Eder, allmusic.com
Features:
• Numbered, Limited Edition
• 180g Audiophile Vinyl
• 45rpm
• 2LP Set
• Mastered by Bernie Grundman from the original analog master tapes
• Pressed at RTI
• Deluxe laminated gatefold jacket
Selections:
LP 1 - Side A:
1. Main Title - Looks Like A Suicide
2. The John Dunbar Theme
3. Journey to Fort Sedgewick
4. Ride to Fort Hays
5. The Death of Timmons
LP 1 - Side B:
1. Two Socks - The Wolf Theme
2. Pawnee Attack
3. Kicking Bird's Gift
4. Journey to the Buffalo Killing Ground
5. The Buffalo Hunt
LP 2 - Side C:
1. Stands With a Fist Remembers
2. The Love Theme
3. The John Dunbar Theme
4. Two Socks at Play
5. The Death of Cisco
LP 2 - Side D:
1. Rescue of Dances with Wolves
2. The Loss of the Journal and the Return to the Winter Camp
3. Farewell and End Title