Click Here for Sound Samples!
Numbered, Limited Edition! Very Limited Quantities!
Only 1,000 Numbered Copies Available!

24-Bit/100kHz Mastering! This K2 HD Mastering CD will play on ALL CD players!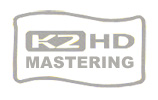 This recording has been mastered by the K2 HD format of 24-bit 100kHz, which creates an unbelievable sound surpassing other formats!
Harry Belafonte returned to Carnegie Hall on May 2, 1960 for what was though to be one of the last concerts in the venue's final season. Luckily that wasn't the case. For this concert, Belafonte shared the spotlight with up-and-coming folk performers, something that would become a concert tradition for him. Representing these performers were the Chad Mitchell Trio, Miriam Makeba, Odetta, and the Belafonte Folk Singers.
Features:
• Numbered, Limited Edition (Only 1000 Copies)
• K2 HD 100kHz / 24-bit Mastering
• Made in Japan
• Includes Clear Protective Outer Sleeve


| | |
| --- | --- |
| | 1. Jump Down Spin Around |
| | 2. Suzanne |
| | 3. A Little Lyric of Great Importance |
| | 4. Chickens |
| | 5. Vaichazkem |
| | 6. I Do Adore Her |
| | 7. The Ballad of Sigmund Freud |
| | 8. I've Been Driving on Bald Mountain |
| | 9. Water Boy |
| | 10. A Hole In The Bucket |
| | 11. The Click Song |
| | 12. One More Dance |
| | 13. The Ox Drivers |
| | 14. The Red Rosy Bush |
| | 15. Didn't It Rain |
| | 16. Hene Ma Tov |
| | 17. I Know Where I'm Going |
| | 18. Old King Cole |
| | 19. La Bamba |