Click Here for Sound Samples!
Limited Edition! Very Limited Quantities!
24-Bit/100kHz Mastering! This K2 HD Mastering CD will play on ALL CD players!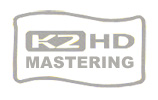 This recording has been mastered by the K2 HD format of 24-bit 100kHz, which creates an unbelievable sound surpassing other formats!
The granddaddy of all live albums, this disc captures the excitement of a Harry Belafonte concert at the height of his popularity. Sampled from two consecutive performances of identical material, Belafonte at Carnegie Hall was an anomaly at a time when only comedy albums were recorded outside of the studio environment. It wasn't the first live album ever made, but it was certainly the first to be a major financial and artistic success.
From the opening trumpet fanfare and brief orchestral overture to the epic 12-minute version of "Matilda" (which set a standard for audience participation), the album never lets up. It is exciting, poignant, thrilling, intimate, and at times, spontaneously hilarious.
Features:
• Limited Edition
• K2 HD 100kHz / 24-bit Mastering
• Made in Japan
• Includes Clear Protective Outer Sleeve


| | |
| --- | --- |
| | 1. Introduction / Darlin' Cora |
| | 2. Sylvie |
| | 3. Cotton Fields |
| | 4. John Henry |
| | 5. The Marching Saints |
| | 6. Day O |
| | 7. Jamaica Farewell |
| | 8. Mama Look A Boo Boo |
| | 9. Come Back Liza |
| | 10. Man Smart |
| | 11. Hava Nageela |
| | 12. Danny Boy |
| | 13. Cu Cu Ru Cu Cu Paloma |
| | 14. Shenandoah |
| | 15. Matilda |