Click Here for Sound Samples!
Limited Edition K2 HD Mastering Japanese Import CD!

24-Bit/100kHz Mastering! This K2 HD Mastering CD will play on ALL CD players!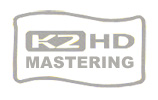 This recording has been mastered by the K2 HD format of 24-bit 100kHz, which creates an unbelievable sound surpassing other formats!
Conducted by Herbert von Karajan, the Berliner Philharmoniker performs lush orchestral versions of Baroque and Classical music from composers that include Vivaldi, Bach, Mozart, and more.
Features:
• Limited Edition
• K2 HD 100kHz / 24-bit Mastering
• Made in Japan
Musicians:
Herbert von Karajan, conductor
Berliner Philharmoniker


| | |
| --- | --- |
| | Tomaso Albinoni (1671-1751) |
| | 1. Adagio in G minor for Strings and Organ |
| | Antonio Vivaldi (1678-1741) |
| | Concerto for Flute, Strings and Harpsichord in G minor, op.10 no.2 "La Notte" |
| | 2. I. Largo - Fantasmi. Presto |
| | 3. II. Largo - Presto |
| | 4. III. Il sonno, Largo - Allegro |
| | Johann Sebastian Bach (1685-1750) |
| | 5. Air from the suite for Orchestra no.3 in D major, BWV 1068 |
| | Johann Pachelbel (1653-1706) |
| | Canon and Gigue in D major for 3 Violins and Basso Continuo |
| | 6. Kanon. Sostenuto - Gigue, Scherzando |
| | Christoph Willibald Gluck (1714-1787) |
| | 7. Dance of the Blessed Spirits from the opera "Orpheus and Eurydice" |
| | Wolfgang Amadeus Mozart (1756-1791) |
| | Serenata notturna in D major, K.239 |
| | 8. I. Marcia. Maestoso |
| | 9. II. Menuetto |
| | 10. III. Rondeau, Allegretto - Adagio - Allegro |