Click Here for Sound Samples!
Limited Edition K2 HD Mastering Japanese Import CD!
24-Bit/100kHz Mastering! This K2 HD Mastering CD will play on ALL CD players!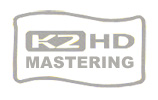 This recording has been mastered by the K2 HD format of 24-bit 100kHz, which creates an unbelievable sound surpassing other formats!
Kathleen Battle joins the Wiener Philharmoniker conducted by Herbert von Karajan for this recording of the 1987 New Year's Concert including music by three Strausses, Johann, Johann II, and Josef.
Kathleen Battle is an operatic soprano known for her light voice and silvery, pure tone. She made her opera debut in 1975 then expanded to lyric soprano and coloratura soprano during the 1980s and '90s.
Features:
• Limited Edition
• K2 HD 100kHz / 24-bit Mastering
• Made in Japan
Musicians:
Kathleen Battle, soprano
Wiener Philharmoniker
Herbert von Karajan, conductor


| | |
| --- | --- |
| | Johann Strauss II (1825-1899) |
| | 1. "Die Fledermaus": Ouverture |
| | Josef Strauss (1827 - 1870) |
| | 2. Sphärenklänge op.235 |
| | Johann Strauss II |
| | 3. Annen-Polka op.117 |
| | Josef Strauss |
| | 4. Delirien op.212 |
| | Johann Strauss II |
| | 5. Vergnügungszug op.281 |
| | Johann Strauss II & Josef Strauss |
| | 6. Pizzicato-Polka |
| | Johann Strauss I (1804-1849) |
| | 7. Beliebte Annen-Polka op.137 |
| | Johann Strauss II |
| | 8. Unter Donner und Blitz op.324 |
| | Johann Strauss II |
| | 9. Fruhlingsstimmen op. 410 |
| | Josef Strauss |
| | 10. Ohne Sorgen! op. 271 |
| | Johann Strauss II |
| | 11. An der schonen, blauen Donau op. 314 |
| | Johann Strauss I |
| | 12. Radetzky-Marsch op. 228 |
| | Johann Strauss II |
| | 13. Kaiser-Walzer |