Written by Robert Harley - Editor in Chief of The Absolute Sound!
Indispensable Guide for Stereo Shoppers! How to Get Great Sound from an Audio System!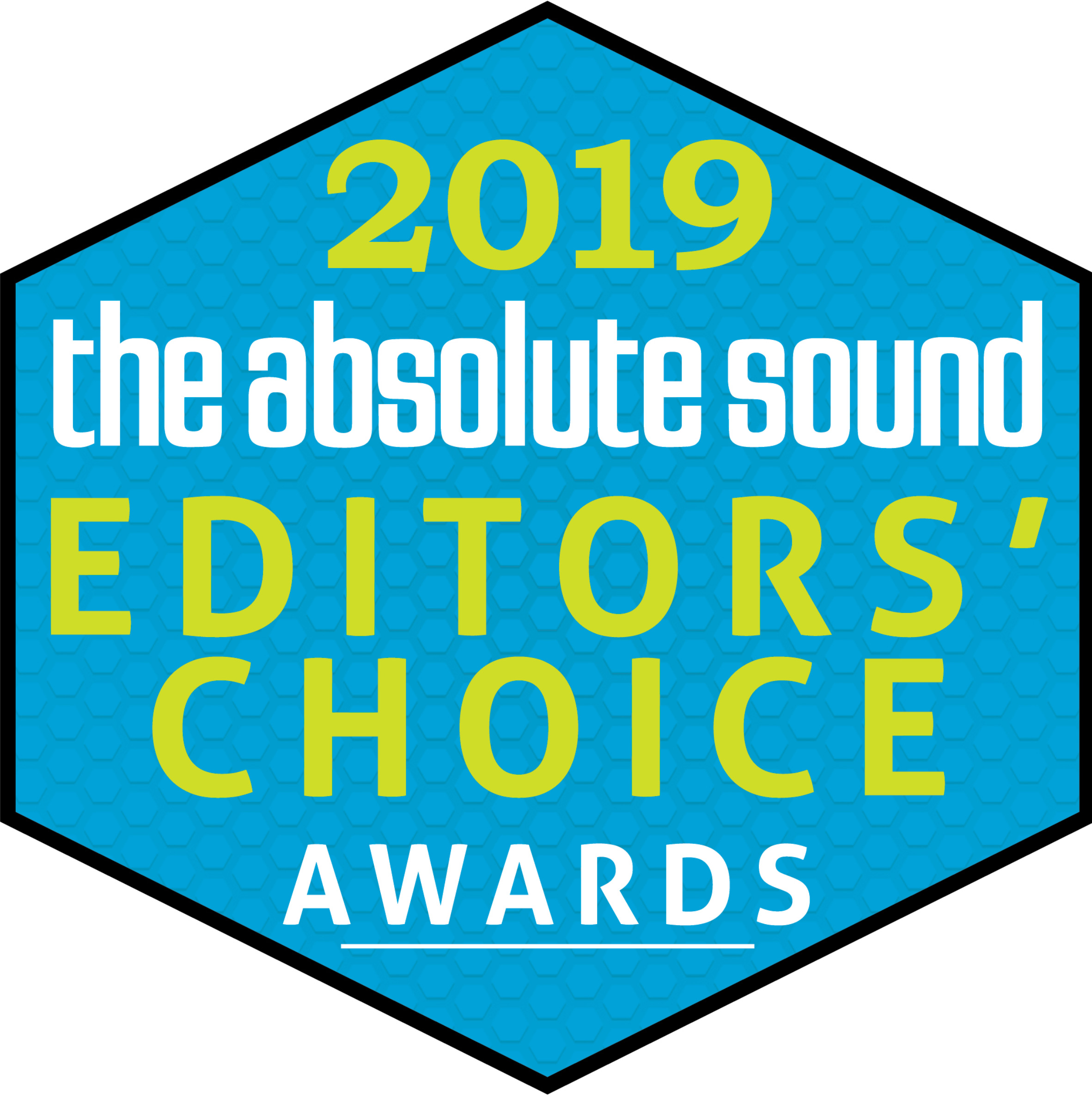 Stereo investing and enjoying made simple. How to choose, set up, and enjoy the latest high-technology audio systems are all given expert insight in this indispensable guide for stereo shoppers. Consumers today often use home-audio systems for both stereo music and surround-sound music, they buy multichannel systems instead of two-channel stereo systems, they may have HDTV and flat-panel televisions, and they have largely moved to in-wall and on-wall loudspeakers rather than floorstanding units. Questions relating to all of these changes are covered in a novice-friendly way, as well as Super Audio CD, DVD-Audio formats, and all of the latest surround-sound formats for home theater. The emphasis is not only on solving shopping dilemmas, but also on getting great sound from an audio system.
With this book you will discover how to choose the bests components for the money, how to match components for the best sound, and how to set up and fine-tune a system for maximum performance. In 12 fact-filled chapters - covering everything from stereo to multichannel music to home theater - this book helps you reap the benefits of Robert Harley's years of reviewing experience, saving you time, trouble, trial, and error.
These are just a few of the secrets you will learn:
• High-end sound at low prices - how to do it hceap and still do it right
• How to find the one loudspeaker in 50 worth owning
• How to make your speakers sound up to 50% better - at no cost
• Why all "100W" amplifiers don't sound the same
• How to avoid buying yesterday's technology
• Five system set- up mistakes and how to avoid them
"Introductory Guide to High-Performance Audio Systems is a model of lucidity and sound advice in a slim, easy-to-digest package... an indispensible introduction to the high end for thousands of consumers who want better sound..."
- Jonathan Valin, The Absolute Sound
Robert Harley is the editor-in-chief of The Absolute Sound and The Perfect Vision magazines. He is the author of The Complete Guide to High-End Audio and Home Theater for Everyone. His books have sold more than 150,000 copies in four languages. His more than 700 published equipment reviews and articles on high-quality music reproduction have helped thousands of music lovers imporve their hi-fi systems.
Features:
• 6" x 9" Book
• 228 Total Pages
• Written by Robert Harley
• Softcover
Contents:
• Foreword
• About the Author
Part One:
• What is High-End Audio?
Part Two:
• Getting Started - Defining Your System
Part Three
• How to Choose an Audio System
A. Defining Your Needs
B. Setting Your Budget
C. The Complete v. the Incremental Purchase
1. Value vs. Luxury Components
D. Allocating Your Budget to Specific Components
E. Upgrading a Single Component
F. How to Read Magazine Reviews
G. System Matching
H. Do's and Don'ts of Selecting Components
I. Your Relationship with the Retailer
J. Used Equipment
K. Product Upgrades
Part Four:
• Becoming a Better Listener
A. Listening vs. Measurement
B. Introduction to Critical Listening
1. Audiophile Values
2. Pitfalls of Becoming a Critical Listener
C. Sonic Descriptions and their Meaning
1. Tonal Balance
2. Overall Perspective
3. The Treble
4. The Midrange
5. The Bass
6. Soundstaging
7. Dynamics
8. Detail
9. Musicality
Part Five:
• Digital Source Components
A. High-End CD Playback: Dedicated CD Players and Separate Transports and Processors
B. High-Definition Compatible Digital (HDCD)
C. Digital Connections
D. High-Resolution Digital Audio: SACD and DVD-Audio
1. SACD
2. DVD-Audio
3. DualDisc
4. Universal Disc Players
E. Multichannel Output on High-Resolution Players
F. Bass Management in SACD and DVD-A Players
G. The Future of High-Resolution Digital AUdio
H. Music Servers
I. Computer-Based Digital Audio and File Formats
J. How to Choose a Digital Source
1. What to Listen For
Part Six:
• Turntables, Tonearms, and Cartridges
A. The Turntable
1. The Base and Plinth
2. Sprung and Unsprung Turntables
3. The Platter and Bearing Assembly
4. Platter Mats and Record Clamps
5. The Drive System
B. The Tonearm
C. The Phono Cartridge
1. Moving-Magnet and Moving-Coil Cartridges
2. The Stylus and Cantilever
D. How to Choose an LP Playback System
E. What to Listen For
Part Seven:
• Preamplifiers
A. Types of Preamplifiers
B. How to Choose a Preamplifier
1. Tubes vs. Transistors
2. Balanced and Unbalanced Connections
C. Audio/Video Controllers and Multichannel Preamplifiers
D. Phono Preamplifiers
1. RIAA Equalization
2. Phono-Stage Gain
3. Cartridge Loading
E. What to Listen For
Part Eight:
• Power and Integrated Amplifiers
A. A Survey of Amplifier Types
1. Monoblock, Stereo, Three-Channel, and Multichannel Amplifiers
2. Integrated Amplifiers
3. Tubed Power Amplifiers
4. Single-Ended Triode Amplifiers
5. Single-Ended Solid-State Amplifiers
6. Class-D ("Switching") Amplifiers
B. How to Choose a Power Amplifier
1. Output-Power Specifications: Read the Fine Print
2. Why Two "100W" Amplifiers Can Have Different Output Powers
C. Other Power-Amplifier Considerations
1. Balanced Inputs
2. Bridging
D. What to Listen For
Part Nine:
• Loudspeakers
A. How to Choose a Loudspeaker
1. Other Guidelines in Choosing Loudspeakers
B. Finding the Right Loudspeaker - Before You Buy
C. What to Listen For
D. Loudspeakers for Home Theater
E. Loudspeaker types and How They Work
1. The Dynamic Driver
2. The Planar-Magnetic Transducer
3. The Electrostatic Driver
4. The Dipolar Radiation Patterns of Ribbons and Electrostatics
5. Horn Loudspeakers
F. Loudspeaker Enclosures
1. Enclosure Shapes
2. Air-Suspension and Bass-Reflex Enclosures
3. Passive Radiators
G. Powered and Servo-Driven Woofers
H. Crossovers
I. Digital Loudspeakers
J. Subwoofers
Part Ten:
• Audio for Home Theater and Multichannel Music
A. Overview - Surround Sound
B. Should You Choose a 5.1-Channel or a 7.1-Channel System?
C. Overview - AUdio/Video REceivers, Controllers, and Amplifiers
D. Overview - Home-Theater Loudspeakers
E. A/V Receivers
F. How to Choose a Receiver
1. Inputs, Outputs, and Source Switching
2. Digital Signal Processing (DSP) and Surround-Decoding Formats
3. 6-Channel Analog Input
4. Analog-Bypass Mode
5. Automatic Calibration
6. 7.1-Channel Playback from 5.1-Channel Sources
7. Multi-Room and Multi-Zone
8. Power Output in AVRs
9. Satellite Radio: XM and Sirius
10. FM Tuner Performance
11. THX Certification of AVRs and Controllers
G. Multichannel Power Amplifiers
1. How to Choose a Home-Theater Power Amplifier
H. Loudspeakers for Home Theater
1. The Center-Channel Speaker
2. Adding a Center Speaker to Your System
3. Left and Right Speakers
4. Surround Speakers
5. Dipolar and Bipolar Surround Speakers
6. Surround-Back Speakers for 7.1-Channel Sources
I. Subwoofers
J. Setting up a Home Theater
1. Basic Setup
2. Acoustical Treatment
3. Speaker Placement
4. Surround-Speaker Placement
5. Surround-Back Speaker Placement for 7.1-Channel Sources
6. Center-Speaker Placement
7. Left and Right Speaker Placement
K. Subwoofer Placement and Connection
L. Calibrating a Home Theater
1. Bass Management
2. Setting Individual Channel Levels
M. Adding Home Theater Without Compromising Music Performance
N. Addendum: Surround-Sound Formats
Part Eleven:
• Cables, Racks, and AC Conditioners
A. How to Choose Cables and Interconnects
1. How Much Should You Spend on Cables and Interconnects?
2. What to Listen For?
B. Binding Posts and Cable Terminations
C. Bi-Wired Loudspeaker Cables
D. Interconnects: Balanced and Unbalanced
E. Cable and Interconnect Construction
F. Equipment Racks
G. AC Power Conditioners
Part Twelve:
• How to Get the Best Sound From Your System
A. Room Layout
B. Loudspeaker Placement
1. Dipolar and Bipolar Loudspeaker Placement
2. Subwoofer Placement and Setup
3. Multichannel Loudspeaker Placement
4. Loudspeaker Placement Summary
C. Optimizing Your Listening Room
1. Common Room Problems and How to Treat Them
D. Acoustical Do's and Don'ts
E. Digital Room Correction
F. Accessories and Cable Dressing
Glossary
Index