Click Here for Sound Samples!
Numbered, Limited Edition! Very Limited Quantities!
Only 1,000 Numbered Copies Available!

24-Bit/100kHz Mastering! This K2 HD Mastering CD will play on ALL CD players!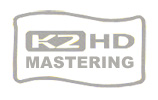 This recording has been mastered by the K2 HD format of 24-bit 100kHz, which creates an unbelievable sound surpassing other formats!
Passion, Grace & Fire is the second album by John McLaughlin, Al Di Meola and Paco de Lucía released in 1983. Unlike their first album "Friday Night in San Francisco," this album consists entirely of studio recordings.
John McLaughlin is an English guitarist, bandleader and composer. His music includes many genres of jazz and rock, which he coupled with an interest in Indian classical music to become one of the pioneering figures in fusion. In 2010, guitarist Jeff Beck called him "the best guitarist alive." In 2003, McLaughlin was ranked 49th in Rolling Stone's "100 Greatest Guitarists of All Time." After contributing to several key British groups of the early sixties and making his first solo record, he moved to the US where he played with Tony Williams' group Lifetime and then with Miles Davis on his landmark electric-jazz fusion albums: In A Silent Way, Bitches Brew, A Tribute To Jack Johnson and On The Corner.
Al Di Meola is an acclaimed jazz fusion and Latin jazz guitarist, composer, and record producer. With a musical career that has spanned more than three decades, he has become respected as one of the most influential guitarists in jazz to date. Albums such as Friday Night In San Francisco have earned him both artistic and commercial success with a solid fan base throughout the world. A prolific composer and prodigious six-string talent, Di Meola has amassed over 20 albums as a leader while collaborating on a dozen or so others.
Paco de Lucia was a Spanish flamenco guitarist, composer and producer. A leading proponent of the New Flamenco style, he helped legitimize flamenco among the establishment in Spain, and was one of the first flamenco guitarists to have successfully crossed over into other genres of music such as classical and jazz. De Lucia was noted for his fast and fluent fingerstyle runs. His collaborations with guitarists John McLaughlin and Al Di Meola saw him gain wider popularity outside his native Spain.
"This guitar summit lives up to its title."
-Scott Yanow, allmusic.com
Features:
• Numbered, Limited Edition (Only 1000 Copies)
• K2 HD 100kHz / 24-bit Mastering
• Made in Japan
• Includes Clear Protective Outer Sleeve


| | |
| --- | --- |
| | 1. Aspen |
| | 2. Orient Blue Suite (Part I, II, III) |
| | 3. Chiquito |
| | 4. Sichia |
| | 5. David |
| | 6. Passion, Grace & Fire |