This is an Audiophile Must-Have! A Fantastic Meeting of 3 Extraordinary Guitarists is one of the Most Influential of ALL Live Acoustic Guitar Albums! Spectacular Sonics!
Limited Edition K2 HD Mastering Japanese Import CD!
24-Bit/100kHz Mastering! This K2 HD Mastering CD will play on ALL CD players!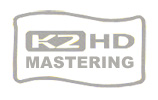 This recording has been mastered by the K2 HD format of 24-bit 100kHz, which creates an unbelievable sound surpassing other formats!
1981 album by Al Di Meola, John McLaughlin and Paco de Lucia recorded at The Warfield Theatre on December 5, 1980, in San Francisco. All tracks are live except for the last track, "Guardian Angel", which is the opening theme from a song that appears on McLaughlin's 1978 Electric Dreams album. This marked the triumph of the acoustic guitar trio as the first avant-garde style of flamenco jazz was forged. Their debut recording became a landmark recording that surpassed the two million mark in sales.
Ah the Mediterranean... Filled with fine foods, wines, beautiful people, and the inspirational style of music that descended upon the able fingers of these guitar giants. This is by far one of the hottest guitar albums ever to bless sweet vinyl. Al Dimeola, John McLaughlin, & Paco Delucia play classical guitars (the kind with the nylon strings) in a flamenco / jazz style that will blow your socks off!
"Loose and spontaneous, this (mainly) live album is a meeting of three of the greatest guitarists in the world for an acoustic summit the likes of which the guitar-playing community rarely sees. Broken up into three duo and two trio performances, Friday Night in San Francisco catches all three players at the peaks of their quite formidable powers."
- www.allmusic.com
"Friday Night in San Francisco may be considered the most influential of all live acoustic guitar albums... the recording certainly captures the excitement of the event itself. In a world of electric guitars, it was quite unusual to hear a crowd go absolutely ballistic over acoustic strumming. It is not so unusual today, and this record is one major reason for that."
- allaboutjazz.com
This is an audiophile must-have! Recorded live in concert in San Francisco, this album has spectacular sonics and musicianship to boot!
Features:
• Limited Edition
• K2 HD 100kHz / 24-bit Mastering
• Made in Japan
• Includes Clear Protective Outer Sleeve
Selections:
1. Mediterranean Sundance / Rio Ancho
2. Short Tales of the Black Forest
3. Frevo Rasgado
4. Fantasia Suite
5. Guardian Angel