Numbered, Limited Edition! Very Limited Quantities!
Only 1,000 Numbered Copies Available!
24-Bit/100kHz Mastering! This K2 HD Mastering CD will play on ALL CD players!
Features "Can't Help Falling In Love", "Mona Lisa" & More!!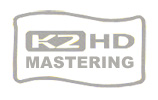 This recording has been mastered by the K2 HD format of 24-bit 100kHz, which creates an unbelievable sound surpassing other formats!
Julio José Iglesias de la Cueva is a Grammy Award winning Spanish singer born in 1943 who rose to fame as a debonair crooner of romantic ballads in the 1970s and 1980s. He moved to America in 1985.
The balladeer serenades with his unmistakable smooth alluring voice and sexy Latin accent. The album includes the beautiful lead track, "Can't Help Falling In Love", "Mona Lisa" and more!
"Blessed with good looks, a powerful voice, and a gift for communicating with an audience, Julio Iglesias is one of the most popular and enduring figures in the history of Latin music, a true international superstar who has sold over 300 million albums worldwide and remains a popular concert draw and chart-topping recording artist in a career that has spanned six decades."
- Mark Deming, allmusic.com
Features:
• Numbered, Limited Edition
• K2 HD 100kHz / 24-bit Mastering
• Made in Japan
• Includes Clear Protective Outer Sleeve
Selections:
1. Can't Help Falling In Love
2. And I Love Her
3. Mona Lisa
4. Cryin' Time
5. Yesterday When I Was Young
6. When I Need You
7. 99 Miles From L.A.
8. Vincent (Starry Starry Night)
9. If You Go Away
10. Love Has Been a Friend To Me