Click Here for Sound Samples!
Numbered, Limited Edition! Very Limited Quantities!
Only 1,000 Numbered Copies Available!
24-Bit/100kHz Mastering! This K2 HD Mastering CD will play on ALL CD players!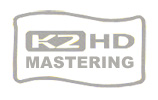 This recording has been mastered by the K2 HD format of 24-bit 100kHz, which creates an unbelievable sound surpassing other formats!
Lang Lang has fascinated audiences all over the globe - now he takes them home to show them "his" China with Dragon Songs with Chinese piano solo, chamber, and orchestral music. Discover the musical culture that forged one of the most acclaimed classical musicians of our day.
The recording juxtaposes the Yellow River Concerto, a large-scale, highly virtuosic piano concerto with colorful sound scales, with miniature pieces for solo piano and with chamber pieces that combine the piano with traditional Chinese instruments. Most of the pieces merge traditional Chinese melodies and idioms with the Western classical music--the result is music of astonishing beauty and ease that will strongly appeal to a broad audience.
Features:
• Numbered, Limited Edition
• Only 1,000 Numbered Copies Available!
• K2 HD 100kHz / 24-bit Mastering
• Made in Japan
Musicians:
Lang Lang, piano


| | |
| --- | --- |
| | 1.-4. Yellow River Piano Concerto, based on teh Yellow River Cantata by Xian Xinghai |
| | Lu Wencheng: |
| | 5. Autumn Moon on a Calm Lake |
| | He Luting |
| | 6. The Cowherd's Flute |
| | Traditional |
| | 7. Dialogue in Song |
| | Sun Yiqiang |
| | 8. Dance of Spring |
| | Du Mingxin |
| | 9. Straw Hat Dance |
| | Deng Yuxian |
| | 10. Spring Wind |
| | Zhu Jianer |
| | 11. Happy Times |
| | Traditional |
| | 12. Spring Flowers in the Moonlit Night on the River |
| | Zhao Jiping |
| | 13. Dance from Qiuci, 5th Movement from the "Silk Road" Suite |
| | Wang Jianmin |
| | 14. At Night on the Lake Beneath the Maple Bridge |