Click Here for Sound Samples!
Numbered, Limited Edition! Very Limited Quantities!
Only 1,000 Numbered Copies Available!
24-Bit/100kHz Mastering! This K2 HD Mastering CD will play on ALL CD players!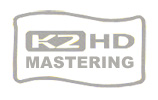 This recording has been mastered by the K2 HD format of 24-bit 100kHz, which creates an unbelievable sound surpassing other formats!
The flash and fire of Liszt, the emotional surges of Smetana, the guts and glory of Wagner - all the colors in Stokowski's rhapsodic repertoire are here on display.
The legendary Leopold Stokowski was one of the great personalities of the podium as well as a leading interpreter of Romantic orchestral repertoire. Stokowski's profound commitment to the emotional impact of classical music is captured on Rhapsodies, his most popular Living Stereo.
"Leopold Stokowski's collection of Rhapsodies are painted broadly but with his characteristic fine control, and in sound that is larger than life."
- Kalman Rubinson, Stereophile's 'Recordings In The Round' November 2005, pg. 52.
Features:
• Numbered, Limited Edition
• K2 HD 100kHz / 24-bit Mastering
• Made in Japan
• Includes Clear Protective Outer Sleeve
Musicians:
RCA Victor Symphony
Symphony of the Air
Leopold Stokowski, conductor


| | |
| --- | --- |
| | Franz Liszt (1811-1886) |
| | 1. Hungarian Rhapsody No. 2 in C-Sharp Minor |
| | Georges Enesco (1881-1955) |
| | 2. Roumanian Rhapsody No. 1 in A, Op. 11 |
| | Bedrich Smetana (1824-1884) |
| | 3. Ma Vlast - The Moldau (Vltava) |
| | 4. The Bartered Bride - Overture |
| | Richard Wagner (1813-1883) |
| | 5. Tannhauser - Overture and Venusberg Music |
| | 6. Tristan und Isolde - Prelude to Act III |
Recorded in 1960 and 1961