Click Here for Sound Samples!
Very Limited Quantities!
24-Bit/100kHz Mastering! This K2 HD Mastering CD will play on ALL CD players!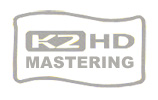 This recording has been mastered by the K2 HD format of 24-bit 100kHz, which creates an unbelievable sound surpassing other formats!
Mariah's third studio album was originally released in 1993. The album contains ballads alongside a few dance tracks. In order to appeal to a wider audience, Mariah solicited the assistance of a variety of producers including Kenneth "Babyface" Edmonds, Robert Clivilles, David Cole, and Daryl Simmons. The bulk of the songwriting for this album was done by Carey and her writing partner Walter Afanasieff, whom she had previously worked with on the 1991 release Emotions.
The album produced three worldwide chart-topping singles "Dreamlover", "Hero", and "Without You". The song "Without You" became her first number-one single in European markets and reached the top three in the U.S.
Features:
• Limited Edition
• K2 HD 100kHz / 24-bit Mastering
• Made in Japan
• Includes Clear Protective Outer Sleeve


| | |
| --- | --- |
| | 1. Dreamlover |
| | 2. Hero |
| | 3. Anytime You Need A Friend |
| | 4. Music Box |
| | 5. Now That I Know |
| | 6. Never Forget You |
| | 7. Without You |
| | 8. Just To Hold You Once Again |
| | 9. I've Been Thinking About You |
| | 10. All I've Ever Wanted |
| | 11. Everything Fades Away |