Click Here for Sound Samples!
Two Masters of Guitar, Chet Atkins and Dire Straits' Mark Knopfler, with an enjoyable performance on this Grammy Winning Album Neck & Neck! This is a MUST hear!
Numbered, Limited Edition! Very Limited Quantities!
Only 1,000 Numbered Copies Available!
24-Bit/100kHz Mastering! This K2 HD Mastering CD will play on ALL CD players!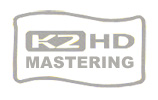 This recording has been mastered by the K2 HD format of 24-bit 100kHz, which creates an unbelievable sound surpassing other formats!

This 1990 album features a collaboration between two iconic musicians, guitarist Chet Atkins and Dire Straits' Mark Knopfler.

Known as "Mr. Guitar," Chet Atkins recorded hundreds of albums during his 40+ year career. While he was credited with helping to create "The Nashville Sound", through his work as a session musician and producer, Chet had an equally deep love of jazz – even playing the Newport Jazz Festival in 1960. His style influenced such pop greats as Mark Knopfler, Duane Eddy, George Harrison, The Ventures, George Benson and Eddie Cochran, as well as thousands of country pickers. He won nine CMA Awards as Musician of the Year, four Playboy jazz poll honours and thirteen Grammys, as well as a Lifetime Achievement Award from NARAS. The album he recorded with Mark Knopfler in 1990, Neck & Neck, was one of the few returns to country music Chet made in the latter part of his career. The album reached #127 on the Billboard 200 and #27 on Billboard's Top Country albums. Mark Knopfler is a British guitarist, singer, and songwriter. He is best known as the lead guitarist, vocalist, and songwriter for the British rock band Dire Straits, which he co-founded in 1977. After Dire Straits disbanded in 1995, Knopfler went on to record and produce six solo albums. In addition to his work with Dire Straits and as a solo artist and composer, Knopfler has recorded and performed with many prominent musical artists, including Phil Lynott, The Chieftains, Eric Clapton, Bob Dylan, Emmylou Harris, Jools Holland, Steely Dan, Sonny Landreth, and Van Morrison. And of course, with Chet Atkins.

The album produced the single "Poor Boy Blue" which won the 1991 Grammy for Best Country Collaboration With Vocals. "So Soft Your Goodbye" was awarded the Grammy for Best Country Instrumental Performance. Neck & Neck was again nominated for the 1992 Grammy for Best Country & Western Instrumental Performance.

For this 1990 collaboration, Atkins re-recorded Yakety Axe to include lyrics and a new arrangement. The song was originally recorded in 1965 as a parody of Boots' Randolph's "Yakety Sax".

"Working with Dire Straits' guitarist, Mark Knopfler, had a rejuvenating influence on Chet Atkins. Knopfler has Atkins moving toward his country roots, but both guitarists still play with a tasteful, jazzy sensibility - however, Atkins has abandoned the overt jazz fusion pretensions that sank most of his '80s records. With its direct, understated approach, Neck and Neck is the most focused and arguably the most rewarding record Atkins has released." - Stephen Thomas Erlewine, Allmusic.com

Features:
• Numbered, Limited Edition
• K2 HD 100kHz / 24-bit Mastering
• Made in Japan
• Includes Clear Protective Outer Sleeve

Musicians:
Chet Atkins, guitar, vocals
Mark Knopfler, guitar, vocals
Floyd Cramer, piano
Guy Fletcher, bass, drums, keyboards
Paul Franklin, dobro, steel guitar, pedabro
Vince Gill, vocals
Larrie Londin, drums
Mark O'Connor, fiddle, mandolin
Edgar Meyer, bass
Steve Wariner, guitar




| | |
| --- | --- |
| | 1. Poor Boy Blues |
| | 2. Sweet Dreams |
| | 3. There'll Be Some Changes Made |
| | 4. Just In Time |
| | 5. So Soft, Your Goodbye |
| | 6. Yakety Axe |
| | 7. Tears |
| | 8. Tahitian Skies |
| | 9. I'll See You In My Dreams |
| | 10. The Next Time I'm In Town |