Limited Edition K2 HD Mastering Japanese Import CD!
24-Bit/100kHz Mastering! This K2 HD Mastering CD will play on ALL CD players!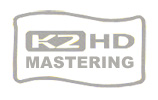 This recording has been mastered by the K2 HD format of 24-bit 100kHz, which creates an unbelievable sound surpassing other formats!
Although Chet Atkins is better known for his contributions to country music and the Nashville sound, this 1987 release, Sails, contains more of a smooth jazz and new age feel. The album includes musicians Mark Knopfler and Earl Klugh on guitar.
Atkins amassed many awards and honors in his lifetime including 14 Grammy Awards as well as the Grammy Lifetime Achievement Award and nine Country Music Association Instrumentalist of the Year awards.
Features:
• Limited Edition
• K2 HD 100kHz / 24-bit Mastering
• Made in Japan
• Includes Clear Protective Outer Sleeve
Musicians:
Chet Atkins - guitar, banjo
Darryl Dybka - keyboards
David Hungate - bass
Earl Klugh - guitar
Mark Knopfler - guitar
Mike Lawler - keyboards
Clayton Ivey - keyboards
Randy McCormick - keyboards
Billy Joe Walker - guitar
Terry McMillan - harmonica, percussion
Paul Yandell - guitar
Millard Green - guitar
Larrie Londin - drums, percussion
Mark Hammond - percussion
Bob Mater - drums
Jim Horn - horns
Mike Haynes - horns
Baba Ram Dave - sitar
Aristotle Onassid - bazoki
Selections:
1. Sails
2. Why Worry
3. Sometime, Someplace
4. Up In My Treehouse
5. Waltz For the Lonely
6. Laffin' At Life
7. On A Roll
8. My Song
9. Love Letters
10. Wobegon (The Way It Used To Be)