Click Here for Sound Samples!
Limited Edition K2 HD Mastering Japanese Import CD!
24-Bit/100kHz Mastering! This K2 HD Mastering CD will play on ALL CD players!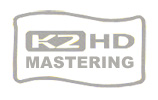 This recording has been mastered by the K2 HD format of 24-bit 100kHz, which creates an unbelievable sound surpassing other formats!
Martha Argerich's third recording of Tchaikovsky's Piano Concerto No. 1, recorded live with the Berliner Philharmoniker and Claudio Abbado, surpasses her earlier and legendary performances. Also included is Argerich's 1983 performance of The Nutcracker where she's partnered with Nicolas Economou in his own arrangement.
"Some artists grow into a sort of proprietary relationship with certain pieces of music. If anyone today owns this concerto, it's Martha Argerich. She's recorded it three times, and this latest version seems to sum up an entire lifetime of living with and loving the music. Not only does Argerich simply find more in the notes than almost anyone else, she also does it with a sense of complete spontaneity and naturalness. She's also the most exciting pianist alive, which certainly doesn't hurt in such dazzling music. Claudio Abbado is one of her regular concerto accompanists, and he knows better than to try to take over an Argerich performance. This is her show, and he gives her the kind of support she needs to feel free to work her interpretive magic."
-David Hurwitz
Features:
• Limited Edition
• K2 HD 100kHz / 24-bit Mastering
• Made in Japan
Musicians:
Martha Argerich, piano
Berliner Philharmoniker
Claudio Abbado, conductor
Nicolas Economou, piano (on The Nutcracker - Suite)


| | |
| --- | --- |
| | Peter Ilyich Tchaikovsky (1840 - 1893) |
| | Piano Concerto No.1 in B flat minor, Op.23 |
| | 1. Allegro non troppo e molto maestoso - Allegro con spirito |
| | 2. Andantino semplice - Prestissimo - Tempo I |
| | 3. Allegro con fuoco |
| | Nutcracker Suite, Op.71a (Arr. Nicolas Economou for 2 pianos) |
| | 4. 1. Ouverture miniature: Allegro giusto |
| | 5. 2. Danses caractéristiques. a. Marche: Tempo di marcia viva |
| | 6. 2. Danses caractéristiques. b. Danse de la Fée Dragée: Andante non troppo |
| | 7. 2. Danses caractéristiques. c. Danse russe Trépak: Tempo di Trepak, molto vivace |
| | 8. 2. Danses caractéristiques. d. Danse arabe: Allegretto |
| | 9. 2. Danses caractéristiques. e. Danse chinoise: Allegro moderato |
| | 10. 2. Danses caractéristiques. f. Danse des mirlitons: Moderato assai |
| | 11. 3. Valse des Fleurs: Tempo di valse |