Click Here for Sound Samples!
Limited Edition K2 HD Mastering Japanese Import CD!
24-Bit/100kHz Mastering! This K2 HD Mastering CD will play on ALL CD players!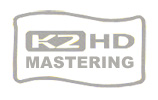 This recording has been mastered by the K2 HD format of 24-bit 100kHz, which creates an unbelievable sound surpassing other formats!
Live recording by Argentine pianist Martha Argerich performing works by Rachmaninoff conducted by Riccardo Chailly & Tchaikovsky conducted by Kirill Kondrashin.
Features:
• Limited Edition
• K2 HD 100kHz / 24-bit Mastering
• Made in Japan
Musicians:
Martha Argerich, piano
Riccardo Chailly, conductor (Rachmaninoff)
Kirill Kondrashin, conductor (Tchaikovsky)


| | |
| --- | --- |
| | Sergey Rachmaninoff (1873-1943) |
| | Piano Concerto No. 3 in D minor, Op. 30 |
| | 1. Allegro ma non tanto |
| | 2. Intermezzo (Adagio) |
| | 3. Finale (Alla breve) |
| | Peter Tchaikovsky (1840-1893) |
| | Piano Concerto No. 1 in B flat minor, Op. 23 |
| | 1. Allegro non troppo e molto maestoso - Allegro con spirito |
| | 2. Andantino semplice - Prestissimo - Tempo I |
| | 3. Allegro con fuoco |