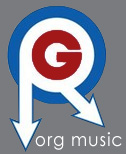 Coming February 25, 2022 pre-order your copy today! Orders with both pre-order and in stock items will have all in stock items shipped immediately!
Stellar New Album From Trombonist Phil Ranelin On Vinyl LP!
Renowned trombonist and co-founder of Detroit's famed TRIBE Records, Phil Ranelin, is back with his first album in a six years. A master trombonist of the J.J. Johnson tradition, Ranelin's career has spanned over five decades with ten records as a solo artist, four as a Freddie Hubbard sideman, session recordings for Motown, and work with artists ranging from Stevie Wonder and Ella Fitzgerald to Red Hot Chili Peppers and Telefon Tel Aviv. At 82 years old, Ranelin proves that he still has much to offer with Infinite Expressions, a work that showcases his unique style both as a player and composer. Includes digital download.
"As the year 2020 approached, a number of exciting plans were in the works for me to continue my yearlong 80th Birthday Tour that had successfully kicked off on May 26th, 2019. But on February 2nd , 2020, I played my one & only concert of the year! Because in March of 2020, the worldwide shutdown and ban of all live musical performances sadly became a way of life.
"Music, and live music in particular, is one of the true phenomena of our very existence, so to have it eliminated affects each and every one of us, leaving a void and disrupting & severing some of the most vital elements of the human spirit! On a personal level & due to my DNA I was compelled to seek out a solution for me to remain creative, positive and sane! So in September of 2020, after spending 5 agonizing months in isolation and musical lock down, I decided to uplift my spirits by launching a solo recording project. I wasn't sure how I would do it, or even if I were in enough shape to do it. I dug down deep for strength & the courage that was needed to began the process of creating a lasting piece of Art.
"After discussing the idea with some of my close fans and friends, I was inspired to proceed; the problem though was, with the exception of playing a couple of numbers one night at a beautiful gathering in Malibu, I hadn't played with anyone in 5 months, so it still took a lot of soul searching to actually go forward!
"Time is an ever-changing, ever-evolving, never-ceasing constant. In the 1970s I composed an album entitled 'The Time Is Now', so once again time is the theme, motivation & inspiration for a Phil Ranelin project. All of the positive flow of energy and love that surrounded me, gave me the courage to proceed with the idea of recording an album that would represent a 2020 version of myself; INFINITE EXPRESSIONS is in fact , a true labor of Love! So with guidance from the ultimate source, the most high, I was able to complete the project that hopefully you are listening to right now! All of my life I have had spiritual guidance & protection that has allowed me to stay the course and persevere; this project is no different! THANK YOU GOD!"- Phil Ranelin, February 19, 2021
Features
Vinyl LP
Limited-Time Digital Download
Musicians
| | |
| --- | --- |
| Phil Ranelin | trombones & cow bell |
| Michael Alvidrez | acoustic bass (tracks 2 & 3) |
| Andre Beasley | drums |
| Ian Martin | acoustic bass (tracks 1, 5 & 6) |
| Carlos Niño | various percussions |
| Hideaki Tokunaga | electric & acoustic guitars |
Selections
Spirit of Dolphy
Infinite Expressions
In the Time Being
One More Blues
In Time With The Times (Movements 1-7)
Blues For Paula
A Weaver of Dreams
One More Blues