Save 67% for a Limited Time While Supplies Last!
This disc will NOT play on CD, DVD or SACD Players! HRx 176kH/24-Bit DVD-R - For Music Servers Only!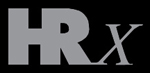 HRx DVD-R data discs contain exact, digit-for-digit copies of the original Reference Recordings 176.4 kHz / 24-bit digital masters. This is the ultimate in fidelity for two-channel sound: TRUE high-resolution audio, ready to load from DVD-R data discs onto your computer music server!
To play HRx, the files on the DVD-R data disc must be uploaded to a computer music server, which then will play the music files through your audio system. (You cannot play them on CD, DVD, or SACD players!!!)
Best of Show award for "Greatest Technological Breakthrough: Reference Recordings' HRx ultra-high resolution (176.4/24) digital music format." (Alan Taffel:
The Absolute Sound
, April/May 2008)
"Reference Recordings, a company at the forefront of technical advancements for the past 30 years, has broken through the technical barriers to deliver to listeners the exact high-resolution digital bitstreams created during the recording sessions. The company's HRx format encodes as WAV files on a DVD the master recording, which was sampled at 176.4kHz with 24-bit resolution. For the first time, you can listen to the original high-resolution datastream of some spectacular titles from the Reference Recordings catalog."
- Robert Harley,
The Absolute Sound
, January 2009
The talented young Brazilian singer, songwriter, and guitarist Reinaldo Brahn plays rich and complex music with a killer band and exotic percussion by famed Jim Brock.
Brasileiro Soul is a collection of 14 original songs penned by Brazilian guitarist and singer Reinaldo Brahn. The deep heritage of his guitar style, along with his rich unmistakable voice, make the music as provocative as the land that cultivated it.
Veteran percussionist and producer Jim Brock refers to Reinaldo Brahn as "the new voice of Brazil".
This young guitarist grew up listening to the jazzy samba music of his native Brazil. On Brasileiro Soul he weaves that heritage with new Brazilian pop styles.
Reinaldo left the renowned Brazilian vocal group Soul Makube to embark on a solo career. Gathering influences from Gilberto Gil, Djavan, and Caetano Veloso, he began touring his original music throughout Brazil, then brought his music to the US in 2006.
This music has widespread audience appeal, and the sonics from Grammy Award-winning engineer Keith Johnson ensures enthusiastic reception by audiophiles and music lovers.
Recorded at the venerable Reflection Sound Studios in Charlotte, NC, the scene of several past RR successes.
Features:
• HRx® DVD Data Disc containing .wav files.
• True high resolution music,176.4 kHz/24 bits
• Lyrics in Portuguese (1 song in English)
• First edition, October, 2011
Musicians:
Reinaldo Brahn, acoustic guitar, vocals
Jim Brock, percussion
Tim Gordon, winds
Al Sergel, drums
Mark Stallings, keyboards
Steve Kim, bass
Dustin Hofsess, electric guitar
Jon Thornton, trumpet, flugelhorn
Selections:
1. Alma de Uma Atriz (Soul of an Actress)
2. A Procura da Razao (Search For a Reason)
3. Paisagem Ancorada (Anchored Landscape)
4. Poe o pe na Estrada (Sincere Love)
5. Onde Esta (Where Is It?)
6. As lagrimas Consolam (Tears Console)
7. Anjo de Julho (Angel of July)
8. So Nos Dois (Two of Us)
9. Toda Mulher (Every Woman)
10. Tarde (Dusk)
11. Out of the Blue
12. Wondering
13. No Colo de Serra (In the Lap of the Mountain)
14. Tempo (Time)