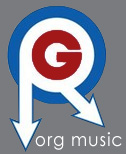 Brilliantly Remastered Audio On Audiophile Grade Vinyl LP!
Pressed at Pallas Group!
Recorded live in Switzerland at the Montreux Jazz Festival in 1974, Perugia exemplifies the incredible expertise of American jazz pianist, Roland Hanna. The audible thunderous applause after jazz standards such as "Take The A Train" and "A Child Is Born" truly brings the stunning solo performance to life. Hanna's breathy solos and warm scales in the title track "Perugia", make it clear the pianist is in a class of his own.
"Excellent piano solos - some of Hanna's sharpest."
- AllMusic, 4.5/5
Features:
• Audiophile Grade Vinyl
• Remastered for vinyl at Infrasonic Mastering
• Pressed at Pallas in Germany
Musicians:
Roland Hanna, solo piano
Selections:
Side A:
1. Take The 'A' Train
2. I Got It Bad And That Ain't Good
3. Time Dust Gathered
Side B:
1. Perugia
2. A Child Is Born
3. Wistful Moment