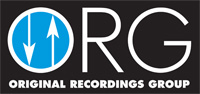 Exquisite Jazz Vocalist Mesmerizes with Unsurpassed Craft alongside Cuban Percussionist to create Lively, Colorful Music! A Tour de Force! Audiophile 180 Gram 45rpm Double LP!

Mastered by Bernie Grundman from the Original Analog Master Tapes & Pressed at RTI!
Numbered Deluxe Laminated Gatefold Jackets! Only 2500 Numbered Limited Edition Copies Worldwide!
The Wall Street Journal called this Girl Singer "A pop icon and spoken in the same breath as Sinatra and Ella Fitzgerald." Several of her Concord Records garnered her Grammy Nominations. She didn't win, but was awarded the Lifetime Achievement Award on February 28, 2002. After receiving the James Smithson Bicentennial Medal in 1992 in recognition of her contribution to American music, Clooney told the Washington Post,
"It's for showing up day after day, for small increments of time and achievement."
Claiming that singing has become her salvation, Clooney added,
"I'm the only instrument that's got the words, so I've got to be able to get that across."
As her top-selling jazz albums indicated, Clooney was still able to mesmerize audiences with her warmth, depth of feeling, honesty, and unsurpassed craft.
This 1959 release was the only album vocalist Rosemary Clooney and Cuban band-leader/conductor Perez Prado recorded together and the first for Rosemary on her new label, RCA Victor. The original liner notes were contributed by Rosemary's husband Jose Ferrer.
"On paper, this unlikely pairing of American popular vocalist Rosemary Clooney (who nearly defined the 1950s as a stylist) and Cuban percussionist and bandleader Perez Prado seemed to be a disaster in the making. The end result is quite the opposite. Recording during two sessions in July and August of 1959, this is simply one of the loveliest albums in either artist's catalog. The music is lively and colorful but retains Clooney's smooth and mellow character, and Prado's trademark arrangements and experiments with percussion, texture, and harmony. Apparently, Clooney had some trouble with pronunciation initially, but was coached by her husband, Puerto Rican actor Jose Ferrer (who wrote the original album's liner notes) and became a quick study. This merging of Latin and American standards is a tour de force that features some of the hottest session players in the biz including drummers Leo Acosta and Earl Palmer, as well as horn players Paul Horn and Ollie Mitchell..."
- Thom Jurek, allmusic.com
"For over 40 years, Rosemary Clooney's simple and exquisite singing style has defined her career. Her dynamic career also includes movie roles and a star turn in her own television show. Today, Rosemary continues to validate her reputation as one of America's finest jazz-based vocalists."
- NPR
"If you're a fan of Clooney or Prado I can't see one not liking this record. I got goose bumps every time I heard Prado utter his "hu-unh" and found myself bopping my head and back and forth and wanting to get up and dance. After all, that is what this music is about - lots of lively fun and dancing. I could go on and on about how great each and every song is, but the gist of it is: if you can afford it, buy it. Highly recommended!"
- Brian Bloom, www.audaud.com, 5 Stars!!
Features:
• Numbered Deluxe Laminated Double Gatefold Jackets
• Only 2500 Numbered Limited Edition Copies Worldwide!
• Audiophile 180g, 45rpm Vinyl
• Double LP
• Pressed at RTI
• Mastered by Bernie Grundman from the Original Analog Master Tapes!
Musicians:
Rosemary Clooney, vocals
Perez Prado, arranger, conductor
Selections:
LP1 - Side A:

1. Corazon de Melon (Watermelon Heart)
2. Like A Woman
3. I Only Have Eyes For You
LP1 - Side B:

1. Magic is the Moonlight
2. In a Little Spanish Town
3. Sway
LP2 - Side C:

1. Mack the Knife
2. Bali Ha'i
3. You Do Something To Me
LP2 - Side D:

1. Cu-Cu-Rru-Cu-Cu Paloma
2. I Got Plenty O' Nuttin'
3. Adios