Click Here for Sound Samples!
Limited Edition K2 HD Mastering Japanese Import CD!
24-Bit/100kHz Mastering! This K2 HD Mastering CD will play on ALL CD players!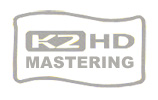 This recording has been mastered by the K2 HD format of 24-bit 100kHz, which creates an unbelievable sound surpassing other formats!
The Andrew Lloyd Webber Collection is a 'Best of' for Sarah Brightman including Lloyd Weber songs recorded between 1985-95.
Despite a long history of pop and musical-theater success in England, Sarah Brightman was not well known in the U.S. until her 1997 album Time to Say Goodbye became a triumph, topping the Billboard classical crossover chart for most of 1998. Really Useful Records, her former husband Andrew Lloyd Webber's label, took advantage of her sudden popularity to release this compilation of recordings of Lloyd Webber songs she'd made between 1985 and 1995, and since she had served as a real muse to the composer, many of his most popular songs were included. - All Music Guide
Features:
• Limited Edition
• K2 HD 100kHz / 24-bit Mastering
• Made in Japan


| | |
| --- | --- |
| | 1. The Phantom Of The Opera (with Michael Crawford) |
| | 2. Unexpected Song |
| | 3. Chanson D'enfance |
| | 4. All I Ask Of You (with Cliff Richard) |
| | 5. Don't Cry For Me Argentina |
| | 6. Another Suitcase In Another Hall |
| | 7. Love Changes Everything |
| | 8. Amigos Para Siempre (Friends For Life) (with Jose Carreras) |
| | 9. Memory |
| | 10. Gus: The Theatre Cat (with Sir John Gielgud) |
| | 11. Anything But Lonely |
| | 12. Macavity: The Mystery Cat |
| | 13. Tell Me On A Sunday |
| | 14. Wishing You Were Somehow Here Again |
| | 15. Pie Jesu (with Paul Miles-Kingston) |
| | 16. The Music Of The Night |