Click Here for Sound Samples!
24-Bit/100kHz Mastering! This K2 HD Mastering CD will play on ALL CD players!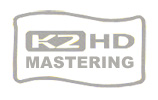 This recording has been mastered by the K2 HD format of 24-bit 100kHz, which creates an unbelievable sound surpassing other formats!
Surfacing is the fourth studio album by Canadian singer-songwriter Sarah McLachlan. Released on July 15, 1997 on Nettwerk in Canada and October 21, 1997 on Arista Records in the United States, it was produced by McLachlan's frequent collaborator, Pierre Marchand. McLachlan set about writing Surfacing in 1996, after two and a half years touring for her previous album, 1994's Fumbling Towards Ecstasy. Mentally exhausted, she found it difficult to concentrate on her new album and took six months off in Vancouver. After that she completed the ten songs for the album and went to Marchand's Quebec studio to record.
Surfacing was released in July 1997, coinciding with the start of McLachlan's Lilith Fair tour. The album was a commercial success worldwide, reached the top position on the Canadian RPM 100 Albums chart and number two on the US Billboard 200. The album spawned two Billboard Hot 100 top-five hits, "Adia" and "Angel", the top-15 hit "Building a Mystery", and the top-30 hit "Sweet Surrender". A radio-only song, "I Love You", was released in 2000.
"Building a Mystery" snatched the Grammy Award for Best Female Pop Vocal Performance, while the instrumental-only song "Last Dance" won the Grammy Award for Best Pop Instrumental Performance.
Features:
• Limited Edition
• K2 HD 100kHz / 24-bit Mastering
• Made in Japan
• Includes Clear Protective Outer Sleeve


| | |
| --- | --- |
| | 1. Building a Mystery |
| | 2. I Love You |
| | 3. Sweet Surrender |
| | 4. Adia |
| | 5. Do What You Have To Do |
| | 6. Witness |
| | 7. Angel |
| | 8. Black & White |
| | 9. Full Of Grace |
| | 10. Last Dance |