Release Date To Be Announced pre-order your copy today! Orders with both pre-order and in stock items will have all in stock items shipped immediately!

Click Here for Video Sample!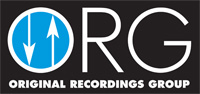 TAS Super LP List! Special Merit: Informal
Great Sounding Female Vocals! 180g Vinyl Mastered by Bernie Grundman and Pressed at RTI!

Available on Vinyl for the First Time! Includes the Hits "Sunny Came Home" and "Nothin' on Me!"
1998 Grammy Award Winner for Record of the Year and Song of the Year - "Sunny Came Home"
A Few Small Repairs is Shawn Colvin's fourth album. It was released on October 1, 1996. A Few Small Repairs is a concept album about divorce, as Shawn Colvin's marriage was ending. At the time of the album's release, she had relocated to Austin, Texas. The biggest single off the album was "Sunny Came Home," which was released in 1997. The cover of this album is a painting by Colvin's friend Julie Speed of a three-eyed woman with a lit match which inspired the song. The song peaked on the Billboard Hot 100 at number 7, and topped the Adult Contemporary, Adult Top 40, and Top 40 Adult Recurrents charts the same year. Another notable song off the album was "Nothin' on Me," which peaked at number 24 on Billboard's Adult Top 40 chart. The song was also used on Suddenly Susan as its theme song from 1997 to 2000.
Grammy success came to Colvin two years after the release of A Few Small Repairs. In the 1997 Grammy Awards, she was nominated for Best Female Pop Vocal Performance award for "Get Out of This House" and Best Pop Album for A Few Small Repairs. At the next year's Grammy Awards, Colvin was nominated for Song of the Year and Record of the Year for "Sunny Came Home". She won both awards (sharing Song of the Year with Leventhal). Overall, A Few Small Repairs made it to number 39 on the Billboard Top 200 chart.
Born in Vermilion, South Dakota and raised in part in Illinois and Ontario, Shawn Colvin was already a well-traveled and seasoned performer by the time she won her first Grammy for Best Contemporary Folk Album with her debut Steady On in 1989. In the decades since, Colvin has released a string of superlative albums and established an enduring reputation as one of America's great live performers. Her lasting appeal is due in part to her willingness to lay herself bare coupled with a dry wit.
"Colvin has always been a songwriter of note, but with A Few Small Repairs, she reaches new heights, painting hauntingly vivid images that address not only relationships but also life in general with great insight. The subject matter predictably gives a generally dark mood to the album, but musically, the results are both diverse and irresistibly catchy. A Few Small Repairs marks a reunion with former collaborator/producer John Leventhal, and the two have found a perfect blend between words, music, and tasteful, organic arrangements for Colvin's finest effort to date."
-Chris Woodstra, allmusic.com
"A solid song-cycle...marked by enticing melodies and a wide range of folk-rock settings for her impressive vocal gifts...an effective sharing of an experience both personal and universal."
-Steve Hochman, Los Angeles Times
"Colvin displays her gift for spinning delicious melodies out of empty air on the lush "You and the Mona Lisa." The stunner, though, comes with the subdued acoustic beauty of "Wichita Skyline," a lonesome traveling ode in which the breathless plaintiveness of her voice soars above a simple guitar strum and John Leventhal's twangy lead guitar lines. Even amid the swelling ranks of female artists in pop, Colvin is a vibrant original."
-People Magazine
Features:
• Premium High Quality 180g Vinyl Pressing
• Mastered by Bernie Grundman
• Pressed at RTI
• Single Pocket Sleeve with Insert
• Available on vinyl for the first time
Selections:
1. Sunny Came Home
2. Get Out of This House
3. The Facts About Jimmy
4. You and the Mona Lisa
5. Trouble
6. I Want It Back
7. If I Were Brave
8. Wichita Skyline
9. 84,000 Different Delusions
10. Suicide Alley
11. New Thing Now
12. Nothin' On Me