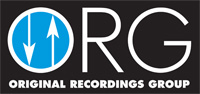 Warehouse Find! Out Of Print!
Low Serial Number #3!
Out Of Print! Only a few copies left!
Mastered by Bernie Grundman from the Original Analog Master Tapes! Only 2500 Numbered Limited Edition Copies Worldwide!
This item not eligible for any further discount offers!
"It was one of those rare nights of absolute communication - the New York City opening of the New Stan Getz Quartet.
"Stan had chosen the Cafe Au Go Go for this occasion because of its fine acoustics and its intimacy. Atmosphere was paramount to the first New York presentation of the New Stan Getz Quartet and Astrud Gilberto because of the soft, easy quality of their music. Astrud had already won acclaim for her work with Getz in the album Getz/Gilberto (V/V 6-8548), which also stars Astrud's husband Joao Gilberto as well, and this threesome's single from the album The Girl From Ipanema was rapidly rising on the best-selling charts.
"...[T]he 45 rpm remastering brings the listener closer to that special night in NYC and Gelder's terrific tapes...Getz's lyric tenor comes across with great immediacy...this is a great jazz album of the bossa nova years."
- John Henry, www.audaud.com
"This, is the stunning New Stan Getz Quartet with Astrud Gilberto at Cafe Au Go Go. Reflected here are the excitement, warmth and communication of that memorable engagement." -Gene Lees, from the liner notes of Getz Au Go Go
"Although the name Stan Getz (tenor sax) was initially synonymous with the West Coast cool scene during the mid-to-late 1950s, he likewise became a key component in the Bossa Nova craze of the early 1960s... Getz Au Go Go featuring Astrud Gilberto (1964) was the second-to-last album that he would issue during his self-proclaimed "Bossa Nova Era"— the final being Getz/Gilberto #2 [live] (1964) concert title from Carnegie Hall. ... the focus of Getz Au Go Go steers away from the Brazilian flavored fare, bringing Astrud Gilberto into the realm of a decidedly more North American style. That said, there are a few Antonio Carlos Jobim compositions — "Corcovado (Quiet Nights of Quiet Stars)" and "One Note Samba" — both of which would be considered as jazz standards in years to follow — as well as the lesser-circulated "Eu E Voco."
- All Music Guide
Features:
• Numbered, Limited Edition
• 180g Vinyl
• 45rpm
• Double LP
• Mastered by Bernie Grundman
Musicians:
Stan Getz, tenor sax
Astrud Gilberto, vocals
Gary Burton, vibes
Gene Cherico, bass (1-3, 5-8)
Joe Hunt, drums (4-7, 9,10)
Helcio Milito, drums (1-3, 8)
Kenny Burrell, guitar (1-3, 8)
Chuck Israels, bass (4, 9,10)
Selections:
1. Corcovado (Quiet Nights of Quiet Stars)
2. It Might As Well Be Spring
3. Eu E Voco
4. Summertime
5. 6-Nix-Quix-Flix
6. Only Trust Your Heart
7. The Singing Song
8. The Telephone Song
9. One Note Samba
10. Here's That Rainy Day
Recorded at Cafe Au Go Go, Greenwich Village, NYC, August 19, 1964. Engineered by Rudy Van Gelder.