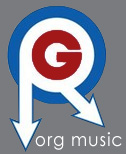 Vinyl LP Mastered by Bernie Grundman!
With The Sun is Sunny War's third studio recording and marks the first time her music is on a vinyl record. The album was recorded at Hen House Studios in Venice Beach, CA. The album was mixed and produced by Harlan Steinberger, and mastered by Bernie Grundman. With The Sun is truly a distinctive Venice creation.
"I haven't heard a young guitarist this dexterous and ass-kicking in eons... Sunny is going to blow your mind. She is like no one else."
- Michael Simmons, L.A. Weekly
Features:
• Audiophile Grade Vinyl LP
• Mastered by Bernie Grundman
• Made in CZ
Musicians:
Sunny War, acoustic guitar, vocals, bass
Micah Nelson, surdo, drums, piano
Nikita Sorokin, violin
Harlan Steinberger, drums, percussion
Haley Demian, bass
Milo Gonzalez, lead guitar
Jules Pusch, viola, violin
Aniela Marie Perry, cello
Selections:
Side A:
1 If It Wasn't Broken
2. Gotta Live It
3. I'm Human
4. With The Sun
5. He Is My Cell
6. The Change You Make
7. Til I'm Dead
Side B:
1. Immortal
2. Static
3. To Love You
4. Violent
5. Finn
6. Come Back