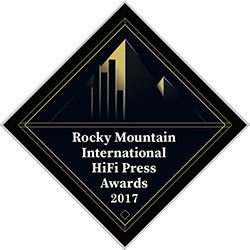 As A Special Christmas Thank You Gift From Anne Bisson for Her Fans, Receive a Free Autographed CD of Portraits & Perfumes When You Buy Direct-To-Disc Four Seasons In Jazz - Live At Bernie's!
Offer Good Until December 31, 2018 or While Supplies Last! Limited Quantities So Order Now!
Just place your order for Anne Bisson Trio/Four Seasons in Jazz Live at Bernie's item # BMSLP101-45P and we will automatically send you a free copy of Anne Bisson's Portraits & Perfumes CD - it's that simple!
2017 Rocky Mountain Audio Fest (RMAF) Award Winner for Best Audiophile Analogue Recording!
Hand-Numbered, Limited Edition - 3000 Copies!
100% Analog Recording! Direct to Disc!
Audiophile Quality 180 Gram 45rpm Double LP! Mastered by Bernie Grundman! Pressed at RTI!
Distributed in the U.S.A. Exclusively by Elusive Disc!
This item not eligible for any further discount offers!
Serendipity plants the seed, careful planning and hard work bring an amazing collaboration to life. Four Seasons in Jazz: Live at Bernie's is the landmark live recording featuring jazz pianist and vocalist Anne Bisson and the finest musicians and engineers in Hollywood. A selection of popular jazz standards and original compositions by the evocative Canadian songstress was recorded direct-to-disc over two days by Bernie Grundman in Hollywood, CA. Legendary engineer Michael C. Ross used a 100% analog recording chain straight to Grundman's all-analog record cutting system to realistically capture every amazing moment.
Four Seasons in Jazz: Live at Bernie's is only the 3rd direct-to-disc recording ever created at Bernie Grundman Mastering. The Grand Master of Audio Mastering himself supervised the audio-to-disc transfer. This exquisite release is the inspiration of two music lovers and audiophile industry luminaries, Gary L. Koh of Genesis Advanced Technologies (USA) and Wuti Larnroongroj of Brilliance Music (Thailand).
2011's "Portraits & Perfumes" is an opus of jazz standards featuring expansive, original arrangements and covers, including a brilliant cover of "Us and Them" by Pink Floyd, stunning rendition of "With A Little Help From My Friends" by The Beatles, a calming transcription of "Call Me/You've Got A Friend" by Carole King, alluringly sweet adaptation of "The Nearness Of You" by Hoagy Carmichael, and many, many more! Bisson is joined again by some of the best jazz musicians in Quebec and by Legendary producer, conductor, and arranger Guy St-Onge. Recorded at St-Onge's Reference Studio in St-Calixte, Quebec, Canada.
Features:
• Hand-Numbered, Limited Edition - 3000 Copies
• 100% Analog Recording
• Direct to Disc
• Audiophile Quality 180g
• 45rpm Double LP
• Engineered and mixed by Michael C. Ross
• Mastered by Bernie Grundman
• Pressed at RTI
• Super Premium packaging
• 16-page book with lyrics & essay
Four Seasons in Jazz Live at Bernie's Musicians:
Anne Bisson, piano, vocals
Jean-Bertrand Carbou, acoustic bass
Pierre Tanguay, drums, percussions
Selections:
Side A:
Summer
1. I Can See Clearly Now
2. Summer Breeze
3. Summer Me, Winter Me
4. The Summer We Crossed Europe In The Rain
Side B:
Autumn
5. September in Montreal
6. September Song
7. Maybe September
Side C:
Winter
8. Midnight Sun
9. Summer Wishes, Winter Dreams
10. Sinking Into The Future
Side D:
Spring
11. Up Jumped Spring
12. It Might As Well Be Spring
13. Spring Can Really Hang You Up The Most
Portraits & Perfumes Musicians:
Anne Bisson, vocals, piano
Guy St-Onge, double bass, drums, percussion, vibraphone, accordian, organ, chimes, guitar, synthesizer, piano, tambourine
Andre Leroux, flute, clarinet, tenor sax
Normand Guilbeault, double bass
Paul Brochu, drums
Ron Di Lauro, trumpet
Phillippe Dunnigan, Chantal Bergeron, violin
Ligia Paquin, alto
Carla Antoun, cello
Anne Bisson/Portraits & Perfumes CD:
1. Us And Them (Roger Waters/Richard Wright)
2. How Insensitive (Antonio Carlos Jobim)
3. Spinning Wheel (David Clayton-Thomas)
4. The Nearness Of You (Ned Washington/Hoagy Carmichael)
5. With A Little Help From My Friends (John Lennon/Paul McCartney)
6. Better Than Anything (David Wheat/Bill Loughborough)
7. In The Wee Small Hours Of The Morning (Bob Hilliard/David Mann)
8. Call Me/You've Got A Friend (Hatch Anthony Peter/Carole King)
9. Ripples (Anne Bisson)
10. I Like You Too (Julie Lebon/Guy St-Onge)
11. What's Wrong With Me? (Anne Bisson)
12. My Little Boy (Anne Bisson)