Click Here for Sound Samples!
Limited Edition K2 HD Mastering Japanese Import CD!
24-Bit/100kHz Mastering! This K2 HD Mastering CD will play on ALL CD players!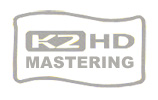 This recording has been mastered by the K2 HD format of 24-bit 100kHz, which creates an unbelievable sound surpassing other formats!
The outcome of Dave Brubeck's experiments with jazz time is this album. Basically it shows the blending of three cultures: the formalism of classical Western music, the freedom of jazz improvisation, and the often complex pulse of African folk music.
Containing the monster hit "Take Five", Time Out firmly establishes the Dave Brubeck Quartet outside of the jazz world. This seminal recording is highlighted by the moody arrangements and saxophone work of Paul Desmond.
The album cover art is a painting by Neil Fujita, Director of Design and Packaging at Columbia Records from 1954 to 1960.
"Dave Brubeck's defining masterpiece, Time Out is one of the most rhythmically innovative albums in jazz history, the first to consciously explore time signatures outside of the standard 4/4 beat or 3/4 waltz time. It was a risky move -- Brubeck's record company wasn't keen on releasing such an arty project, and many critics initially roasted him for tampering with jazz's rhythmic foundation. But for once, public taste was more advanced than that of the critics. Buoyed by a hit single in altoist Paul Desmond's ubiquitous "Take Five," Time Out became an unexpectedly huge success, and still ranks as one of the most popular jazz albums ever... This belongs in even the most rudimentary jazz collection."
- Steve Huey - Allmusic.com
Features:
• Limited Edition
• K2 HD 100kHz / 24-bit Mastering
• Made in Japan
• Includes Clear Protective Outer Sleeve
Musicians:
Dave Brubeck, piano
Paul Desmond, alto saxophone
Eugene Wright, bass
Joe Morello, drums


| | |
| --- | --- |
| | 1. Blue Rondo à la Turk |
| | 2. Strange Meadow Lark |
| | 3. Take Five |
| | 4. Three To Get Ready |
| | 5. Kathy's Waltz |
| | 6. Everybody's Jumpin' |
| | 7. Pick Up Sticks |