Click Here for Sound Samples!
Limited Edition K2 HD Mastering Japanese Import CD!
24-Bit/100kHz Mastering! This K2 HD Mastering CD will play on ALL CD players!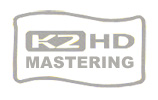 This recording has been mastered by the K2 HD format of 24-bit 100kHz, which creates an unbelievable sound surpassing other formats!
Hell Freezes Over marks the first reunion of the original members after some 12 years. It also incorporates 4 brand new tracks recorded in 1994 as well as being a veritable smorgasbord of some of their greatest hits like Tequila Sunrise, Take It Easy, Life In The Fast Lane, Desperado. Oh yeah and another little ditty called Hotel California which has to be heard to be believed! We're talkin' musicians at the peak of their powers.
Features:
• Limited Edition
• K2 HD 100kHz / 24-bit Mastering
• Made in Japan


| | |
| --- | --- |
| | 1. Get Over It |
| | 2. Love Will Keep Us Alive |
| | 3. The Girl From Yesterday |
| | 4. Learn To Be Still |
| | 5. Tequila Sunrise |
| | 6. Hotel California |
| | 7. Wasted Time |
| | 8. Pretty Maids All In A Row |
| | 9. I Can't Tell You Why |
| | 10. New York Minute |
| | 11. The Last Resort |
| | 12. Take It Easy |
| | 13. In the City |
| | 14. Life In the Fast Lane |
| | 15. Desperado |