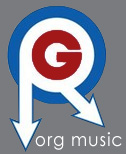 'Kingpin Of The Free Jazz World' On Double LP!
Mastered For Vinyl At Infrasonic Mastering!
William Hooker has been recognized as one of the most innovative musicians and drummers of his generation, leading a variety of ensembles within the worlds of free jazz, experimental, and new music. Hooker's prior collaborators range from avant garde jazz musicians to indie rock legends like Thurston Moore and Lee Ranaldo of Sonic Youth. On his latest work, Symphonie of Flowers, Hooker weaves three sections into a whole, or a "symphonie" of sorts. As he says, "the piece begins and ends with the drum... my instrument. It's rhythm and variations of timbre are the stabilizing element."
Kingpin of the free jazz world, Hooker's limits have been boundless
A tireless, inspired and fluent drummer
Drumming that incorporates elements from spiritual to the avant garde
William Hooker is at the forefront of the Avante-Garde.
Features
Double LP
Mastered for vinyl at Infrasonic Mastering
Insert with poems by William Hooker
Selections
Side A:
Chain Gangs
Freedom Riders
Side B:
Rastafarian
Mud Cloth
Side C:
Jazz
Soul
Side D:
Hieroglyphics