Limited Edition K2 HD Mastering Japanese Import CD!
24-Bit/100kHz Mastering! This K2 HD Mastering CD will play on ALL CD players!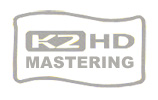 This recording has been mastered by the K2 HD format of 24-bit 100kHz, which creates an unbelievable sound surpassing other formats!
Yo-Yo Ma's multi-faceted career is testament to his continual search for new ways to communicate with audiences, and to his personal desire for artistic growth and renewal. Whether performing new or familiar works from the cello repertoire, coming together with colleagues for chamber music or exploring cultures and musical forms outside the Western classical tradition, Mr. Ma strives to find connections that stimulate the imagination.
The world renowned award-winning cellist performs music from Ennio Morricone scores including The Mission starring Robert DeNiro and Jeremy Irons, Lady Caliph (La califfa), 1974's Moses, 1982's Marco Polo, as well as selections from films by Giuseppe Tornatore, Sergio Leone, and Brian DePalma.
Mr. Ma has received numerous awards, including the Avery Fisher Prize (1978), the Glenn Gould Prize (1999), the National Medal of the Arts (2001), the Dan David Prize (2006), the Sonning Prize (2006), the World Economic Forum's Crystal Award (2008), and the Presidential Medal of Freedom (2010).
Listener's comments from 2009 on yo-yoma.com:
"So flawless, peaceful, inspiring. I can listen to this album for days at a time. Heals my soul. Carries me through the hard times. Thank you Yo Yo."
"Beautiful. One of my favorite Ma recordings. I never tire of hearing it. It is gorgeous!"
Features:
• Limited Edition
• K2 HD 100kHz / 24-bit Mastering
• Made in Japan
• Includes Clear Protective Outer Sleeve

Musicians:

Yo-Yo Ma, cello
Gilda Butta, piano
Roma Sinfonietta Orchestra
Selections:
The Mission
1. Gabriel's Oboe
2. The Falls
Giuseppe Tornatore Suite
1. Playing Love from The Legends of 1900
2. Nostalgia from Cinema Paradiso
3. Looking For You (Love Theme) from Cinema Paradiso
6. Malena (Main Theme)
7. Remembering (Ricordare)
Sergio Leone Suite
8. Deborah's Theme from Once Upon A Time In America
9. Cockey's Song from Once Upon A Time In America
10. Main Theme from Once Upon a Time In America
11. Main Theme from Once Upon A Time In the West
12. Ecstasy of Gold from The Good, The Bad and The Ugly
Brian DePalma Suite
13. Main Theme from Casualties of War
14. Death Theme from The Untouchables
Moses and Marco Polo Suite
15. Journey from Moses
16. Theme from Moses
17. Main Theme from Marco Polo
The Lady Caliph
18. Dinner
19. Nocturnes