Click Here for Sound Samples!
Numbered, Limited Edition! Very Limited Quantities!
Only 1,000 Numbered Copies Available!
24-Bit/100kHz Mastering! This K2 HD Mastering CD will play on ALL CD players!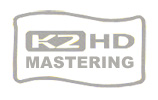 This recording has been mastered by the K2 HD format of 24-bit 100kHz, which creates an unbelievable sound surpassing other formats!
Britten's Noye's Fludde (Noah's Flood) is a delightful composition from a Biblical parable. This recording is one of a rare few recordings of this composition and is more authoritative than others since it is directed by the composer himself. The disc also contains one of Britten's most notorious secular works "The Golden Vanity" (subtitled A Vaudeville For Boys and Piano).
Features:
• Numbered, Limited Edition
• K2 HD 100kHz / 24-bit Mastering
• Made in Japan
Musicians:
Owen Brannigan
Sheila Rex
Trevor Anthony
English Opera Group Orchestra
Norman Del Mar
Benjamin Britten, piano
The Wandsworth School Boy's Choir
Russell Burgess


| | |
| --- | --- |
| | Benjamin Britten (1913-1976) |
| | Noye's Fludde |
| | 1. Lord Jesus, think on me |
| | 2. I God, that all this worlde hath wroughte |
| | 3. Have done, you men and wemen all |
| | 4. Now in the name of God I will begyne |
| | 5. Noye, Noye, take thou thy company |
| | 6. Wiffe, come in! why standes thou their? |
| | 7. Ha! Children, me thinkes my botte removes |
| | 8. Now forty dayes are fullie gone |
| | 9. Noye, take thy wife anone |
| | 10. Noye, heare I behette thee a heste |
| | 11. The spacious firmament on high |
| | The Golden Vanity |
| | 12. There was a ship came from the North Country |
| | 13. Then up spake the Cabin-boy |
| | 14. Casting his clothes off, he dived into the sea |
| | 15. They laid him on the deck |