Click Here for Sound Samples!
Numbered, Limited Edition! Very Limited Quantities! Only 1,000 Numbered Copies Available!
24-Bit/100kHz Mastering!
This K2 HD Mastering CD will play on ALL CD players!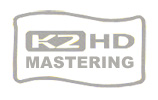 This recording has been mastered by the K2 HD format of 24-bit 100kHz, which creates an unbelievable sound surpassing other formats!
The Pianist is a 2002 biographical war drama film directed by Roman Polanski, written by Ronald Harwood and starring Adrien Brody. It is an adaptation of Death of a City, a World War II memoir by the Polish-Jewish musician Wladyslaw Szpilman. The film is a co-production between Poland, France, Germany and the United Kingdom. It won the Cesar Award for Best Music Written for a Film and was nominated for the BAFTA Award for Best Film Music. The Chopin pieces were played by Polish pianist Janusz Olejniczak and the original score pieces were composed by Wojciech Kilar. Wladyslaw Szpilman performs one piece himself at the very end of the soundtrack.
The film is about a Polish-Jewish pianist ,Wladyslaw Szpilman, who is forced to live in the Warsaw Ghetto under Nazi occupation, along with his family, where he becomes a slave labourer. He assists in a Jewish revolt and manages to escape the ghetto. He then goes into hiding with the help of his friend and his wife. After his hiding location is destroyed, he is left to wander and survive on his own. He is eventually discovered by a Wehrmacht officer who learns that Szpilman is a pianist and asks him to play on a grand piano. The decrepit Szpilman plays Ballade in G minor, which moves the officer, who then allows Szpilman to hide in the attic of an empty house and regularly brings him food. After the war, the officer is captured by Soviets as a prisoner and Szpilman returns to playing piano freely.
"The soundtrack album consists almost entirely of Chopin piano pieces, most of them played by Janusz Olejniczak. Most of those, in turn, are solo performances, although Olejniczak is joined by the Warsaw Philharmonic Orchestra, conducted by Tadeusz Strugala, for Grand Polonaise for Piano and Orchestra. The sole non-Chopin track is the excerpt from Wojciech Kilar's score, "Moving to the Ghetto October 31, 1940," a klezmer-like piece running only 1:45 in which Hanna Wolczedska plays clarinet, accompanied by the Warsaw Philharmonic. Appropriately, the album ends with an actual recording by Szpilman of the Mazurka in A Minor, Op. 17, No. 4."
- William Ruhlmann, allmusic.com
Features:

• Limited Edition
• K2 HD 100kHz / 24-bit Mastering
• Made in Japan
• Includes Clear Protective Outer Sleeve
Musicians:

Janusz Olejniczak
Wojciech Kilar
Wladyslaw Szpilman


| | |
| --- | --- |
| | Ludwig van Beethoven (1770-1827) |
| | Frederic Chopin (1810-1849) |
| | 1. Nocturne in C-sharp Minor (1830) |
| | 2. Nocturne in E Minor, Op. 72, No. 1 |
| | 3. Nocturne in C Minor, Op. 48, No. 1 |
| | 4. Ballade No. 2 in F Major, Op. 38 |
| | 5. Ballade No. 1 in G Minor, Op. 23 |
| | 6. Waltz No. 3 in A Minor, Op. 34, No. 2 |
| | 7. Prelude in E Minor, Op. 28, No. 4 |
| | 8. Grande Polonaise for Piano and Orchestra (preceded by an Andante Spianato), Op. 22 |
| | 9. Grande Polonaise brillante in E-flat major |
| | Wojciech Kilar (*1932) |
| | 10. Moving to the Ghetto Oct. 31, 1940 (Wojciech Kilar) |
| | Frederic Chopin (1810-1849) |
| | 11. Mazurka in A Minor, Op. 17, No. 4 (Wladyslaw Szpilman) |