Click Here for Sound Samples!
Numbered, Limited Edition! Very Limited Quantities!
Only 1,000 Numbered Copies Available!

24-Bit/100kHz Mastering! This K2 HD Mastering CD will play on ALL CD players!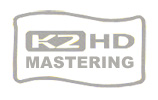 This recording has been mastered by the K2 HD format of 24-bit 100kHz, which creates an unbelievable sound surpassing other formats!
Footloose is the original soundtrack for the Paramount motion picture Footloose. The original nine-track album was released in 1984 and reached number one on the US Billboard 200 chart on April 21, 1984, where it stayed until June 30, 1984.
The original soundtrack contained six Billboard Hot 100 Top 40 hits, three of which reached the Top 10, including two number-one hits, Kenny Loggins' "Footloose" and Deniece Williams' "Let's Hear It for the Boy", and "Almost Paradise", a duet by Ann Wilson and Mike Reno that reached number seven.
Footloose is a 1984 American musical-drama film directed by Herbert Ross. It tells the story of Ren McCormack (Kevin Bacon), an upbeat Chicago teen who moves to a small town in which, as a result of the efforts of a local minister (John Lithgow), dancing and rock music have been banned.
"...the album delivers its mainstream pop, anthemic rock, and light dance-pop with style and an abundance of hooks."
-Stephen Thomas Erlewine, allmusic.com
Features:
• Numbered, Limited Edition (Only 1000 Copies)
• K2 HD 100kHz / 24-bit Mastering
• Made in Japan
• Includes Clear Protective Outer Sleeve


| | |
| --- | --- |
| | 1. Footloose - Kenny Loggins |
| | 2. Let's Hear It for the Boy - Deniece Williams |
| | 3. Almost Paradise (Love Theme from Footloose) - Ann Wilson & Mike Reno |
| | 4. Holding Out for a Hero - Bonnie Tyler |
| | 5. Dancing in the Sheets - Shalamar |
| | 6. I'm Free (Heaven Helps The Man) - Kenny Loggins |
| | 7. Somebody's Eyes - Karla Bonoff |
| | 8. The Girl Gets Around - Sammy Hagar |
| | 9. Never - Moving Pictures |