Limited Edition K2 HD Mastering Japanese Import CD!
24-Bit/100kHz Mastering! This K2 HD Mastering CD will play on ALL CD players! Features "It's All Coming Back To Me Now", "Because You Loved Me" & More!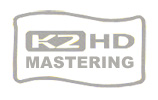 This recording has been mastered by the K2 HD format of 24-bit 100kHz, which creates an unbelievable sound surpassing other formats!
From humble beginnings in a rural French Canadian home town, Celine Dion has risen to international superstardom like a shooting star. Celine has been called the premier contemporary pop vocalist of the Nineties. She has earned music industry accolades from around the world: Grammy Awards in the US, Juno and Felix Awards in Canada, and a World Music Award recognizing her status as the best-selling female artist of all time.
Originally released in 1996, Falling Into You was the fourth album by the Canadian singer to be sung in the English language - her 21st album overall.
Although the album received mixed critical reception, Falling Into You won two Grammy Awards for Best Pop Vocal Album and Album of the Year in 1997. The album became one of the best-selling albums in history, with sales of over 32 million copies worldwide. It was listed by the National Association of Recording Merchandisers in their Definitive 200 Albums of All Time as the 97th most influential and popular album in history.
Lush ballads and love songs that have become her signature, a Motown classic and tons of strong material - Celine wouldn't have it any other way.
One of many focus tracks on 'Falling Into You' is the memorable and moving "Because You Loved Me." Written by Diane Warren, the composer of dozens of Top 10 singles, and produced by David Foster, with whom Celine has worked on every album since her 1990 Epic label debut, 'Unison,' this track contains all of the necessary elements for success. "Because You Loved Me" is the theme from the Miramax film, 'Up Close And Personal,' starring Robert Redford and Michelle Pfeiffer.
Among some of the featured musicians on 'Falling Into You' are Todd Rundgren, Fonzi Thorton, David Foster, Sheila E., Aldo Nova, and Ottmar Liebert. Of course, no Celine Dion album would be complete without such impassioned ballads as "Because You Loved Me" and her cover of Eric Carmen's 1975 hit, "All By Myself."
'Falling Into You' was a giant step in a remarkable career, featuring songs which reveal the full range of Celine Dion's vocal and interpretive skills.
Features:
• Limited Edition
• K2 HD 100kHz / 24-bit Mastering
• Made in Japan
• Includes Clear Protective Outer Sleeve
Selections:
1. It's All Coming Back To Me Now
2. Because You Loved Me
3. Falling Into You
4. Make You Happy
5. Seduces Me
6. All By Myself
7. Declaration of Love
8. (You Make Me Feel Like A) Natural Woman
9. Dreamin' Of You
10. I Love You
11. If That's What It Takes
12. I Don't Know
13. River Deep, Mountain High
14. Your Light
15. Call the Man
16. Fly