Click Here for Sound Samples!
Numbered, Limited Edition! Very Limited Quantities!
Only 1,000 Numbered Copies Available!

24-Bit/100kHz Mastering! This K2 HD Mastering CD will play on ALL CD players!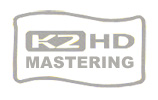 This recording has been mastered by the K2 HD format of 24-bit 100kHz, which creates an unbelievable sound surpassing other formats!
Fourplay is a contemporary jazz quartet in the United States. The original members of the group were Bob James (keyboards), Lee Ritenour (guitars), Nathan East (bass), and Harvey Mason (drums). In 1997, Lee Ritenour left the group and Fourplay chose Larry Carlton as his replacement. In 2010, Larry Carlton left Fourplay and was replaced by Chuck Loeb.
Grammy-nominated supergroup Fourplay has enjoyed consistent artistic and commercial success by grafting elements of R&B and pop to their unwavering jazz foundations. In a span of twenty years and eleven albums, the quartet has continued to explore the limitless dimensions and permutations of jazz while at the same time appealing to a broad mainstream audience.
Journey is the eighth studio album by Fourplay, released in 2004.
"[P]ianist Bob James is a brilliant composer and tasteful improviser, and he raises the bar here on tracks like the intricate 'From Day One' and the atmospheric 'Departure.' Similarly, drummer Harvey Mason's Brazilian jazz-inflected 'Rozil' stands out, as does bassist/vocalist Nathan East's title track, which calls to mind guitarist Eric Clapton's acoustic work. This is a pleasant album that should appeal to longtime fans."
- Matt Collar, allmusic.com
Features:
• Numbered, Limited Edition (Only 1000 Copies)
• K2 HD 100kHz / 24-bit Mastering
• Made in Japan
• Includes Clear Protective Outer Sleeve
Musicians:
Bob James, keyboards
Harvey Mason, drums
Larry Carlton, guitars
Nathan East, bass


| | |
| --- | --- |
| | 1. Fields Of Gold |
| | 2. Play Around It |
| | 3. From Day One |
| | 4. Journey |
| | 5. Rozil |
| | 6. Cool Train |
| | 7. Avalabop |
| | 8. The Firehouse Chill |
| | 9. Departure |
| | 10. 147 4th St. |