Click Here for Sound Samples!
24-Bit/100kHz Mastering! This K2 HD Mastering CD will play on ALL CD players!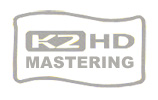 This recording has been mastered by the K2 HD format of 24-bit 100kHz, which creates an unbelievable sound surpassing other formats!
Supernatural is the seventeenth album by Santana, released in 1999. It went 15 times platinum in the US and won nine Grammy Awards, including Album of the Year as well as three Latin Grammy Awards including Record of the Year.
The album, conceived by Clive Davis and A&R'd by Pete Ganbarg, was a big global hit, eventually selling more than 30 million copies. It is the most successful album by Santana, hitting the number one spot in ten countries, including the United States. It is also the highest selling album of original material released by any artist who had already been inducted into the Rock and Roll Hall of Fame prior to its release and second highest selling overall behind The Beatles 1.
It included the hit single "Smooth", which featured Matchbox Twenty singer Rob Thomas on vocals, and was number one on the Billboard Hot 100 for 12 weeks. The follow-up single, "Maria Maria" (which featured The Product G&B), was number one on the same chart for 10 weeks. Santana and Rob Thomas won three Grammys for their collaboration on the song "Smooth" while Santana and Everlast won another for the song "Put Your Lights On". Santana also won a Grammy for "Maria Maria". Carlos Santana became the first Hispanic to win the Record of the Year Grammy Award, while the Album of the Year award was bestowed upon Davis.
Among the other guest artists are Eric Clapton, Eagle-Eye Cherry, Lauryn Hill, Dave Matthews, Maná and Cee-Lo Green.
Features:
• Limited Edition
• K2 HD 100kHz / 24-bit Mastering
• Made in Japan
• Includes Clear Protective Outer Sleeve


| | |
| --- | --- |
| | 1. (Da Le) Yaleo |
| | 2. Love Of My Life (featuring Dave Matthews) |
| | 3. Put Your Lights On (featuring Everlast) |
| | 4. Africa Bamba |
| | 5. Smooth (featuring Rob Thomas) |
| | 6. Do You Like The Way (featuring Lauryn Hill & Cee-Lo) |
| | 7. Maria Maria |
| | 8. Migra |
| | 9. Corazon Espinado (featuring Mana) |
| | 10. Wishing It Was (featuring Eagle-Eye Cherry) |
| | 11. El Farol |
| | 12. Primavera |
| | 13. The Calling (featuring Eric Clapton) |